9 Best New Songs of the Week
Tove Lo and Charli XCX remain two of their generation's best pop architects.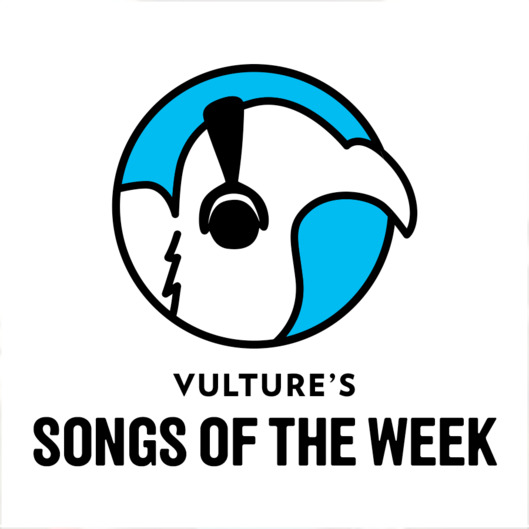 Every week, Vulture highlights the best new music. If the song is worthy of your ears and attention, you will find it here. Read our picks below, share yours in the comments, and subscribe to the Vulture Playlist for a comprehensive guide to the year's best music.
Charli XCX feat. Lil Yachty, "After the Afterparty"
Have you been missing Charli XCX and "We Can't Stop" by Miley Cyrus? Well, great news, her lady XCX is back with her latest irrepressible summer jam — just two months after the season ended! But who cares if it's November? Charli's gonna keep it going. She's gonna rip it up, and the neighbors can complain if they want to! Surrender your spirit to the pop-punk hit machine's chorus-heavy anthemic ode to ice cream for dinner, buckets of liquor, and partying Monday to Sunday. And we weren't joking about the Cyrus vibes either, with Charli opting for a neon-on-harsh-white color palette in her surreal house-party music video. Play loud and often at your next foam-soaked rager. — Jordan Crucchiola (@JorCru)
Ted Leo, "You're Like Me"
Ted Leo used to be straight-edge when he was much younger. It's a good thing he isn't anymore, if only because his tipsiness led him to drunkenly post a demo for a new song, "You're Like Me."  I'm not sure if I'm pro choosing demos, but dude hasn't released music (excluding the Both) in almost seven years. Also, this song is such a good song. The blurriness of the production makes it sound, especially at first, like very early Ted Leo song, opposed to the more straightforward pop-punk of the last Pharmacist record. And the repeated "you're like me" hook is exactly what you look for from Mr. Leo, one of music's great refrain men. So if you see Ted Leo out, buy him a couple of shots from all of us. — Jesse David Fox (@JesseDavidFox)
Tove Lo, "Flames"
Here at Vulture we recently wrapped '80s week, but if I had room for one last entry in the modern '80s songs canon, that honor would go to Tove Lo's "True Disaster." I sadly heard it a couple weeks too late, but man, it's one of the best pop songs of this year and maybe even any year in that decade. My bad. Now let's talk about "Flames," yet another standout from her new album, Lady Wood. Tove Lo gets a lot of love for her songwriting, and rightfully so. It's visceral, brooding, and sometimes uncomfortably raw. Normally when famous people sing about their fame, it's grating. Tove Lo makes it about more than herself on "Flames," instead thinking about the ways in which her own public indiscretions, caught on camera without her consent, can harm a lover. You don't necessarily have to be famous to worry about that kind of ripple effect; to some degree, we all live public lives thanks to social media. It's okay to feel nervous about self-sabotaging a good thing because people are watching. For Tove Lo, though, it's a constant paranoia, and you can hear it drowning her in this song's deep pool of disturbing production. — Dee Lockett (@Dee_Lockett)
Bruno Major, "First Thing You See"
Somehow, Bruno Major has managed to write the best wedding vows ever and turn them into a song without being insufferable or saccharine about it. "Through rain and cold snow, when all others go, you'll always be waking by me. I'll be the first thing you see." On first listen, "First Thing You See" is soothing and soft. On the second listen, it's genuine and sweet, and by the third time around you should be weeping happy heart tears. It's a perfect love note, and a totally beautiful love song. — JC
The Skins ft. D.R.A.M., "Bury Me"
Two of the better vocalists of "genre Z," a term made up by the Brooklyn musical melting pot the Skins, are that group's lead singer Bay Li and D.R.A.M. I've always thought of Bay Li as a better-sounding Rita Ora (no shade) and D.R.A.M., to me, is a modern-day Rick James. Thanks to the powers of the internet, the two have connected to make a musical baby in "Bury Me," a song that can't really stylistically be described (most likely their whole point), but let's go with pop-minded soul. It's a duet about bad love, mad love, sad love — which means it's equal parts depressing and irresistible, like the hardest relationships to break. — DL
Hazel English, "Make It Better"
You guys ever see that tote bag that says "Chillwave was an inside job"?  I did once and I loved it. I should've bought one, as I don't think you can anymore. Damn. If you have one and are looking to get rid of it, please tweet me. Anyway, this song makes me nostalgic for the salad days of when Barack Obama was president. I know. Crazy. So long ago. — JDF
THEY., "Rather Die"
Well, who says you can't touch Nirvana? Tossing the rule book out the window, L.A. R&B duo THEY. have sampled Nirvana's "Polly" for a track that sounds both everything and nothing like "Polly." I'm not even sure you can really call it a sample by the time THEY. get done with the riff. It's possibly even moodier than the original, an anxious-sounding meditation on restlessness. It's the kind of song every suburban kid's written or at least attempted to write. It's also the energy of the unfocused, but THEY. manage to harness that feeling into something polished that only comes off its hinges at the song's freewheeling, glitchy end. Punk and R&B should get married more often. — DL 
Allison Crutchfield, "Dean's Room"
Now I may not be some big-city biologist [attempts to pull on suspenders] [realizes, wait I'm not wearing suspenders], but I believe twins occur when one fertilized egg is overwhelmed with so much songwriting talent that it has to split and divide it among too smaller eggs. I know. Crazy. But I have proof: the Crutchfields! Katie Crutchfield, who we've heard more from so far, is the driving force behind Waxahatchee, a musical project that is 100 percent great. Allison Crutchfield, co-founder of the very good band Swearin', is set to put out a solo album, starting with this single which is expectedly, because of genes, 100 percent great. So there you have it, proof. — JDF
oddCouple ft. Jamila Woods and Kweku Collins, "Love Above"
If you've ever listened to Jamila Woods before (and you should, she put out a great project this year!), it might take you a second to realize this is the same person singing on this song. It's a fucking uncanny Erykah Badu impression, and I don't even think she meant for that to happen. This is a lovely vintage ode to desiring someone so faithfully that you worship them like a religion. The way Jamila and Kweku Collins sing to each other over oddCouple's celestial production, you wouldn't even think they're talking about love, but some higher power. (Hence the title, I suppose.) I wish I could say Kweku sounds like the André 3000 to Jamila's Erykah, but no one does and that's okay. Chicago's new class has done it again. — DL