Tim Allen, a Self-Described Anarchist, Compares Trump to a New Comedian Still Working on His Timing
Tim Allen stopped by Megyn Kelly's show on Fox News.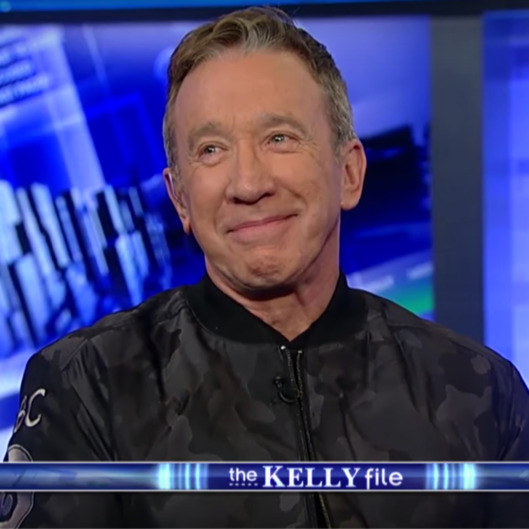 On Monday's The Kelly File, Tim Allen joined host Megyn Kelly on the Fox News program to talk about being a conservative, or conservative-leaning person, in Hollywood. "What I find odd in Hollywood is that they didn't like Trump because he was a bully," Tim Allen told Kelly. "But if you had any kind of inkling that you were for Trump, you got bullied for doing that. And it gets a little bit hypocritical to me." Allen also revealed, "I'm really an anarchist," because, "As a comedian, I don't want anyone to tell me what to do." Though he did admit to a few mainstream, not-all-that-anarchist political beliefs, he never fully embraced Donald Trump as his ideal candidate. "You get bullied into a position, but I don't want to defend the guy," Allen said of questions regarding his vote. "To me, he acts like a new talent comedian. These are guys that have great material that have very bad comedy timing. And he's got terrible timing." Allen also got in a shot at former Republican presidential candidate Ted Cruz — "He looked like he had a milk allergy the way he talked" — before flailing his arms about and imitating a choking-burp noise.