The Torrent Service What.cd Has Shut Down After a Raid by French Authorities
The file-sharing site had been active since 2007.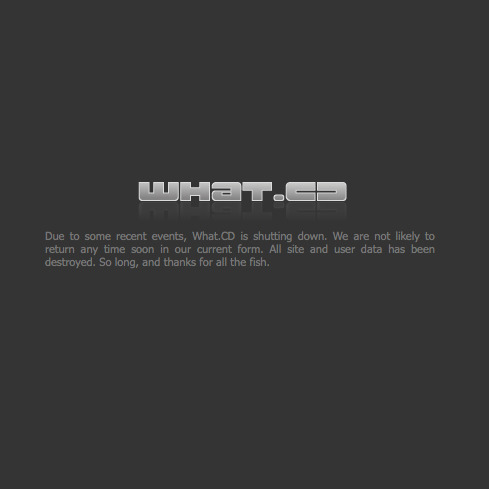 In a move that feels at once sad, inevitable, and far too long in the making, the massive invite-only torrent service What.cd has been shut down. According to reports from a French technology news site called Zataz, French authorities seized 12 servers that provided the infrastructure for What.cd. As Ars Technica reports, complaints about "tracker outages" on the music trading site started surfacing on Wednesday, and those outages were likely tied to the raid. The service's official Twitter confirmed the state of its operations this afternoon by saying, "Due to some recent events, What.CD is shutting down. We are not likely to return any time soon in our current form. 1/2" And, "All site and user data has been destroyed. So long, and thanks for all the fish," with the last part being a direct reference to the fourth book in the Hitchhiker's Guide to the Galaxy series. Considering what happened to sites like Napster, Limewire, Kazaa, and OiNK's Pink Palace, it's really a wonder that What.cd, which was founded in 2007, was able to live as long as it did. The site was loved by audiophiles for its vast selection of deep cut musical offerings and high-quality downloads. Another titan of the torrent era is laid to rest.