The Trailer Park Boys Will Soon Sell Legal Weed
Oh, Canada.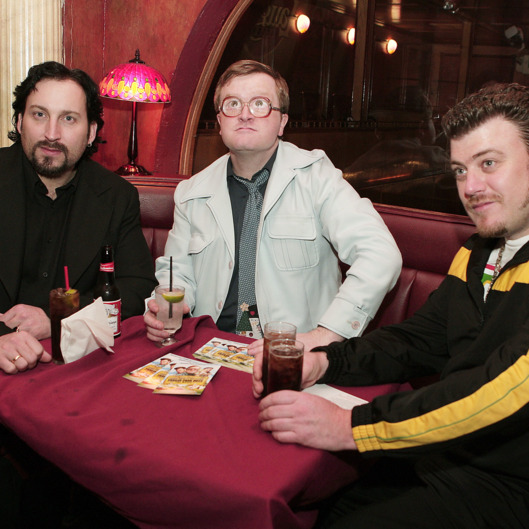 There's much to be thankful for on this, our day of thanks, and here's one more moment of gratitude to add to your list (that is, if you're into getting high): The Trailer Park Boys, those delightfully dirtbag scamps, are setting themselves up in a legal-weed business. No, this is not the plot of a new series or movie the Canadian comedy trio is hatching; rather, this is a real deal the show's stars have struck with a medicinal-marijuana business in their homeland, according to VICE. Canada has been on the verge of countrywide legalization since electing pro-pot Prime Minister Justin "McHandsomeface" Trudeau last year, and since then, small weed business has boomed across the country in anticipation.
The Trailer Park Boys' Mike Smith, John Paul Tremblay, and Robb Wells (who play Bubbles, Julian, and Ricky, respectively) are uniquely positioned when it comes to selling themselves and their show, as the trio bought the rights to the TPB universe from the show's original creator, Mike Clattenburg, a few years back. They've partnered with an existing business, OrganiGram, and are working on branding, promotion, and product development. The Boys also join a small, but hearty group of celebs with sticky-icky aspirations, including Snoop Dogg (duh), Willie Nelson (yuh), and ... Melissa Etheridge (huh?), the latter of whom makes marijuana-infused wine. Yep.