Hamilton Chicago Show Interrupted by Angry Trump Supporter
"You lost! Get over it!"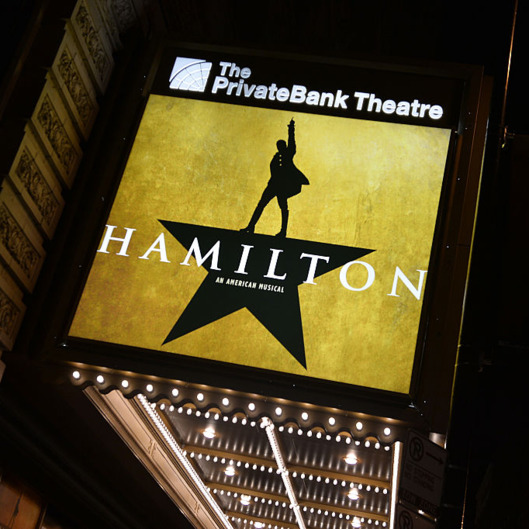 Donald Trump and Mike Pence's fun Hamilton-filled weekend just got another chapter in the Windy City. As reported by Broadway World, during a Saturday evening performance of Hamilton at Chicago's PrivateBank Theatre, an "intoxicated" Trump-supporting audience member in the balcony interrupted the number "Dear Theodosia" by yelling: "We won! You lost! Get over it! Fuck you!" Other profane disturbances by the attendee allegedly began after "immigrants, we get the job done" from the song "Yorktown" was delivered a few minutes beforehand — many audience members cheered at the line — and quickly escalated to the "Dear Theodosia" outburst. The attendee was removed by venue staff, and although there was a "struggle with security," the person left without police involvement.
im at hamilton in Chicago and a loud protester started screaming and was escorted out mid-show... the cast didn't miss a beat. bravo

— liv (@0LlVIA) November 20, 2016
I'm at a Hamilton showing in Chicago and this trump supporter in the middle of the show started screaming and ranting... he was escorted out

— BT (@btomato) November 20, 2016