Oprah Winfrey's Optimistic Trump Comments Rile Up Twitter
This is probably not one of her favorite things.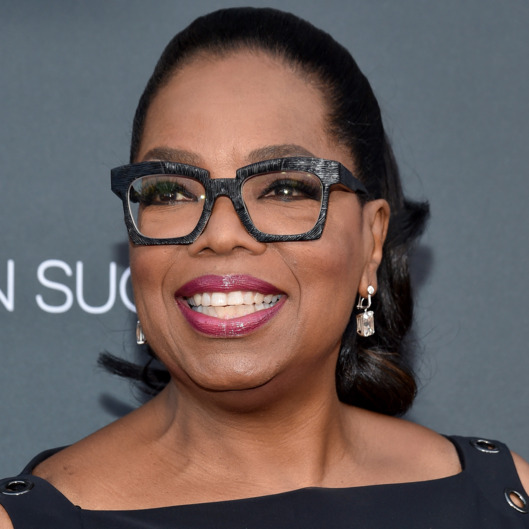 Oprah Winfrey's optimistic comments earlier this week about Donald Trump's White House win touched a nerve with fans that have been struggling with shock, fear, and anger over the election results. Winfrey told the Associated Press, "I could sense, maybe I'm wrong, but I could sense from Donald Trump's body language even when he came out for the acceptance speech. That brother has been humbled by this whole thing. I think it's a humbling process that now you literally have the weight of the world on your shoulders." Later, she tweeted, "Everybody take a deep breath! #HopeLives!"
Everybody take a deep breath! #HopeLives! pic.twitter.com/YqNJSUab3a

— Oprah Winfrey (@Oprah) November 10, 2016
The response was not great.
My first time seeing this.

I'm stumped honestly. Want to assume she means something deep that doesn't come through well on Twitter. https://t.co/eNUM2MxCcz

— Shaun King (@ShaunKing) November 12, 2016
Ummm, wtf @Oprah and I don't say wtf to Oprah. https://t.co/TaNSIDe7SL

— Abbi Jacobson (@abbijacobson) November 12, 2016
I mean @Oprah will deep breaths help women who need abortions?

— Jennifer Gunter (@DrJenGunter) November 12, 2016
I don't need @Oprah telling me I can take a deep breath when this new administration supports cutting my job and firing me for who I date.

— Casey (@pari_passu) November 12, 2016