Caitlin Fitzgerald's Parting Words to Masters of Sex Fans: 'Don't Settle for Bad Sex'
"We went four seasons, so I'm counting us lucky."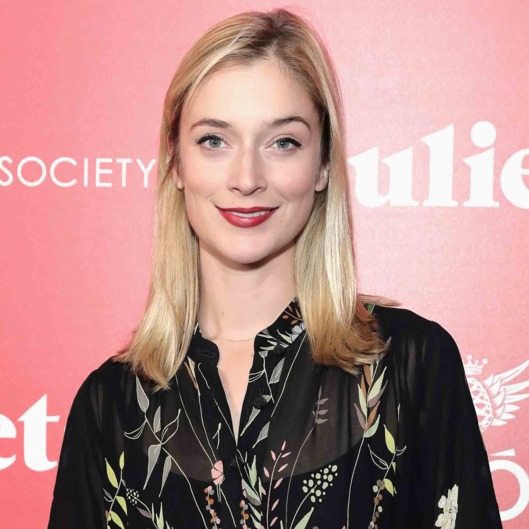 Masters of Sex fans received sad news on Wednesday when it was announced that the show would not be getting a fifth season. The series, starring Lizzy Caplan as Virginia Johnson and Michael Sheen as William Masters, two cutting-edge sex researchers whose work helped kick off the sexual revolution, aired its final episode a few weeks ago. Caitlin Fitzgerald, who plays William's wife, Libby, on the show, was not surprised when she got the call from Masters of Sex creator Michelle Ashford and producer Sarah Timberman, delivering the news of the cancellation.
"We went four seasons, so I'm counting us lucky," Fitzgerald told Vulture on Wednesday night at a screening for Pedro Almódovar's new film Julieta, hosted by the Cinema Society, Avion, and GQ. "Certainly for my character I had a very satisfying send-off."

At first, Fitzgerald wasn't interested in the role as William Masters's prudish wife. "I didn't want to be in the show originally because I didn't think I had anything in common with a '50s housewife," she said. But upon reflection, she realized many of the show's themes were still relevant. "What really struck me was how little the conversation had changed since the 1950s and how many taboos we are still grappling with," Fitzgerald explained. "So many women are still struggling with how to define herself, for herself, and not just in relationship to a man."

Fitzgerald thinks the creators sensed the end was near when they wrote the fourth season. "We would have liked to keep going," she said, "but I don't think it was a cliffhanger the way that some shows end, so there is a satisfaction there."

Since the end of season four, the actress has moved back to New York and is focused on directing her own projects. For fans of the show, she has a few parting words: "Follow your bliss, and don't settle for bad sex."