HGTV: Fixer Upper Doesn't Discriminate Against Gays, No Matter What Church Its Stars Reportedly Attend
Chip and Joanna Gaines came under fire for reportedly attending an anti-same-sex-marriage church.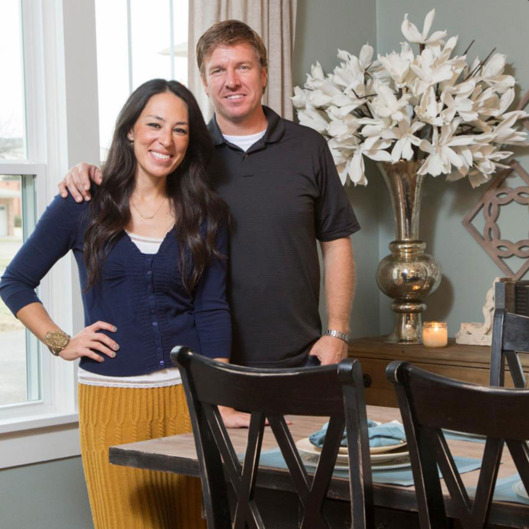 On Wednesday, BuzzFeed published a damning report claiming that Fixer Upper stars Chip and Joanna Gaines are members of a local Waco, Texas, church with a firm anti-same-sex-marriage stance that promotes gay conversion. The piece criticized the couple for how their religious beliefs may influence their hit HGTV show, calling into question whether or not they've discriminated against the LGBTQ community via who they pick to appear on their show. (Through three seasons, with a fourth just recently premiered, Fixer Upper has yet to feature a same-sex couple.) While the stars have declined to comment, the network has come to the Gaineses' defense. In a statement to BuzzFeed, HGTV says that Fixer Upper is as open to having same-sex clients as every other HGTV property: "We don't discriminate against members of the LGBT community in any of our shows. HGTV is proud to have a crystal clear, consistent record of including people from all walks of life in its series." The network did not confirm or deny whether the Gainseses attend that church, which for now is good news for shiplap lovers of all identities.