NYFCC Names La La Land Best Film, Moonlight's Barry Jenkins Best Director
The musical took the top honor, but <em>Moonlight</em> and <em>Manchester by the Sea</em> won the most awards.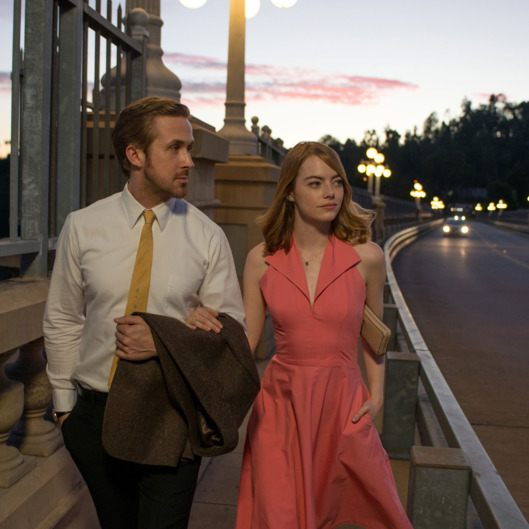 New York City's critics have spoken: La La Land is the year's best movie, but Moonlight and Manchester by the Sea deserve top honors, too. Even though the Damien Chazelle musical won Best Film, Manchester scooped up wins for Casey Affleck's and Michelle Williams's performances and Kenneth Lonergan's screenplay. Moonlight also got an awards-season bump: Mahershala Ali was recognized for his supporting role, Barry Jenkins was awarded Best Director, and James Laxton won Best Cinematography. Special awards will be given to honor the Daughters of the Dust restoration (Julie Dash's 1991 independent feature that inspired Beyoncé's Lemonade) and Martin Scorsese's go-to editor Thelma Schoonmaker. The New York Film Critics Circle will hand out the awards in January.
Best Film: La La Land
Best Actor: Casey Affleck, Manchester by the Sea
Best Actress: Isabelle Huppert, Elle and Things to Come
Best Director: Barry Jenkins, Moonlight
Best Screenplay: Kenneth Lonergan, Manchester by the Sea
Best Supporting Actor: Mahershala Ali, Moonlight
Best Supporting Actress: Michelle Williams, Manchester by the Sea and Certain Women
Best Animated Film: Zootopia
Best Cinematography: James Laxton, Moonlight
Best First Film (tie): The Edge of Seventeen and Krisha
Best Foreign Language Film: Toni Erdmann
Best Documentary: O.J.: Made in America
Special Awards: One for editor Thelma Schoonmaker, the other for Julie Dash's Daughters of the Dust 25th anniversary restoration