Here Is a List of Every Other Year-End List Worth Reading
Here's a cheat sheet.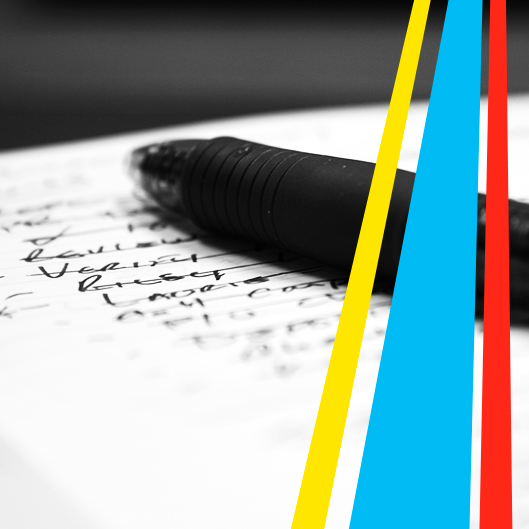 There are too many memes, too many sneaker trends, too many must-stream podcasts for any one person — or one best-of list — to keep up with. So here's a cheat sheet: Power through the best of 2016's power rankings, from the year's top ten sex scenes, to the top five musicals, to the 30 male models worth following on Instagram. Forget making your list and checking it twice — here's every internet ranking of the strangest, buzziest, grossest, and most creative work this year had to offer.
Music
Rolling Stone's Readers' Poll: 10 Best Albums of 2016
Complex's The 50 Best Albums of 2016 
Vulture's The 10 Best Songs of 2016
Rap Basement's Rap Basement Top 10
Capital Xtra's The Best Hip-Hop Songs Of 2016 So Far
Observer's The Best Jazz Albums of 2016 (So Far)
Pitchfork's The 20 Best Pop and R&B Albums of 2016
Paste's 6 Strangest Collaborations of 2016 (So Far)
Rolling Stone's 40 Best Country Albums of 2016
Taste of Country's Top 40 Country Songs
Official Charts' The Official Top 40 Biggest Songs of 2016 so far revealed
Exclaim's Here Are the 17 Worst Album Covers of the Year
Pitchfork's The Best Music Videos of 2016
Pitchfork's The 20 Best Rock Albums of 2016
Pitchfork's Holiday Gift Ideas 2016
Pitchfork's The Year in Streaming 2016
Pitchfork's The Year in Disappointment 2016
Pitchfork's The 50 Best Holiday Songs of All Time
Vulture's The Best Music Videos of 2016 (So Far)
Movies
Rotten Tomatoes' Top 100 Movies of 2016
Rolling Stone's 20 Best Movies of 2016
Paste's 25 Best Movies of 2016 (So Far)
Thrillist's The Best Movies of 2016 (So Far), Ranked
Metacritic's Best of 2016: Film Critic Top Ten Lists
Esquire's The 25 Best Movies of 2016 (So Far)
New York Times' The Best Movies of 2016
Forbes' Hollywood's Biggest Turkeys of 2016: The Films That Flopped
The Guardian's The Best Films of 2016 So Far
Vulture's The 10 Best Movies of 2016 — And 6 More
IndieWire's 16 Best Movies of 2016, According to IndieWire Critic Erick Kohn
Screen Crush's The Best Movies of 2016 (According to Matt Singer)
Collider's Upcoming New Superhero Movie Release Dates: From 2016 to 2020
IndieWire Critic David Ehrlich's The 25 Best Films of 2016: A Video Countdown
TimeOut London's The Best Films of 2016
BFI Film Forever's The Best Films of 2016
Art Forum's John Waters: Best Films of 2016
The Playlist's The 20 Best Movie Posters of 2016
IndieWire's The 20 Best Indie Movie Posters of 2016
Screen Crush's The Best Movie Posters of 2016
Business Insider's The 25 Worst Movies of 2016, According to Critics
Popsugar's Here Are the "Worst" Movies of 2016
Cheatsheet's 2016 Movies: The Best and Worst (so far)
Make Use Of's The 12 Best Netflix Documentaries of 2016
Movie Pilot's 14 Best Documentaries on Netflix: December 2016
Thrillist's The Best Documentaries of 2016 (So Far), Ranked
A.V. Club's The Best Movie Trailers of 2016
ScreenRant's 15 Best Trailers For Movies in 2016
The Playlist's The 20 Best Movie Trailers of 2016
CheatSheet's 2016 Movies: The 10 Most Disappointing Films of the Year
Time's The 10 Most Disappointing Movies of 2016 So Far
We've Got This Covered's 8 Disappointing Movies That Should Have Been Great
SMOSH's The 7 Most Disappointing Movies of 2016 So Far
Odyssey's The 5 Most Diappointing Movies of 2016 So Far
Newsarama's The 10 Most Disappointing Superhero Movies 
Movie Pilot's 10 Best Movie Sex Scenes You Need To Watch Right Now
Mr. Skin's The Top Naked Performances of 2016
The Chive's Time to Rejoice, Here are the Top Nude Scenes of 2016
Wow 24/7's 15 Amazing Films You May Have Missed So Far
Refinery29's 23 Indie Movies You Might Have Missed This Year
We've Got This Covered's 11 Great 2016 Horror Films You Probably Missed
Movie Web's 7 Great Movies You Probably Missed This Year
CinemaBlend's The 11 Best Movies of 2016 You Still Haven't Seen
Harper's Bazaar's The Best Moments at 2016 Emmy Awards
Hello!'s The Best Moments from the 2016 Sundance Film Festival
People's The 7 Finest Moments of Shade at the Golden Globes 2016
USA Today's 9 Memorable Moments at the 2016 Oscars
Books
Brightly's 16 of the Most Exciting YA Books to Read in 2016
Esquire's The 25 Best Books of 2016
Library Journal's Best Books of 2016
Buzzfeed's The 24 Best Fiction Books of 2016
New York Times' The 10 Best Books of 2016
Amazon's Top 100 Editor's Picks
The Guardian's The Best Books of 2016 — Part One
The Guardian's The Best Books of 2016 — Part Two
Telegraph's The Top 20 Books of the Year
Paste's The 16 Best Fiction Books of 2016 so far
Newsweek's Our Favorite Books of 2016
NPR's Our Guide to 2016's Best Reads
New York Times' New York Times Bestsellers
Huffington Post's 32 New Books to Add to Your Shelf in 2016
Refinery29's The Best Books of 2016 so far
WBUR's The Best Books of 2016
Time's Here Are the Best Books of 2016 So Far
Bill Gate's My Favorite Books of 2016
The Spectator's The Best and Worst Books of 2016
Goodread's Most Popular Published Books in 2016
Business Insider's These are the 20 Bestselling Books of 2016 So Far
The Week's 28 Books to Read in 2016
Travel + Leisure's Here are the Most Popular Books of 2016 According to Google Play
Washington Post's 37 Books We've Loved So Far in 2016
Forbes' 16 Must-Read Business Books for 2016
Hello Giggles' These Are the Most Popular Books That People Bought Online in 2016
Inc.'s 10 Must-Read Business Books for 2016
The Independent's 10 Best Book Club Reads for 2016
Artbook's Best 2016 Featured Photography Books
Artbook's Best 2016 Books on Art History
Smithsonian's The Best "Art Meets Science" Books of 2016
The Spectator's The Best Art Books of 2016
Harper's Bazaar's The Best Books of 2016
Telegraph's Best Crime Thriller Novels of 2016
The Guardian's The Best Crime Books and Thrillers of 2016
New York Times' The 10 Best Crime Novels of 2016
New York Times' The Year's Best Baking Cookbooks
Washington Post's 31 Best Cookbooks of 2016
Epicurious' The 25 Most Exciting New Cookbooks for Fall 2016
Popsugar's The Top 10 Cookbooks of 2016
Remodelista's The Best Cookbooks for Holiday Gifts 2016
The Vore's Best New LGBT/Gay Books of 2016
TV
Vulture's The 10 Best TV Shows of 2016
New York Times' The Best TV Shows of 2016
CinemaBlend's 10 Best New TV Shows in 2016
CinemaBlend's The Top Trending TV Shows of 2016, According to Twitter
TV Guide's Best TV Shows of 2016
Digital Spy's The Best TV Shows of the year 2016, Part 1: did your favorite make the cut?
Digital Spy's Part 2
Metacritic's Best TV Shows of 2016
Paste's The 25 Best TV Shows of 2016
IndieWire's The Top 10 TV Shows of 2016
Rolling Stone's 20 Best TV Shows of 2016
Slant Magazine's The 25 Best TV Shows of 2016
Empire's The Best TV Shows of 2016
The Wrap's 25 Highest Rated Broadcast TV Shows of 2015-2016 Season
TV Line's 2016 in Review: The 10 Best Dramas
TV Line's 2016 in Review: The 10 Best Comedies
Newser's The 10 Best TV Shows of 2016
Business Insider's Ranked: The 10 Most Talked About New TV Shows Right Now
Time's The Top 10 TV Shows
Cheat Sheet's 11 Best New TV Shows of 2016
TV Line's 2016 in Review: The 10 Worst Shows of 2016
TV Guide's The 12 Grossest TV Moments of 2016
Time's 10 TV Moments that Matter in the 2016 Election
Glamour's 12 TV Moments that Marked Real Change for Women in 2015 and 2016
Screener's 20 TV Moments We're Thankful For in 2016
Vulture's The 10 Best TV Episodes of 2016
Comics
Blastr's Annual Power Rankings: The 30 Best Comic Book Writers of 2016
Paste's The 25 Best Comics of 2016
Slate's Our 10 Favorite Comics of 2016
Washington Post's The Top 10 Superhero Comics of 2016
Washington Post's Best Graphic Novels of 2016
Video Games
The Guardian's The 10 Best Video Games of 2016
CNET's The Very Best Video Games of 2016
CNET's Here Are the Best Video Games of 2016
The Telegraph's The Best Video Games of 2016 (so far)
Paste Magazine's The 25 Best Videogames of 2016 (So Far)
Amazon's Amazon Best Sellers of 2016 (So Far)
Vulture's The Best Video Games of 2016 (So Far)
Game Rant's Top 10 Games of 2016 So Far
Forbes' The Top 13 Video Game Trailers At PlayStation Experience 2016
Digital Trends' The 20 Best PlayStation 4 Games You Can Buy Right Now
Games Radar's The best games of 2016 (so far)
Prima Games' Most Wanted PS4 Games of 2016
Podcasts 
Indiewire's 10 Must Listen Podcasts from 2016 So Far
New York Times' The Best New Podcasts of 2016
Business Insider's The 12 best podcasts of 2016, according to Apple
The Guardian's The 50 Podcasts You Need To Hear
BuzzFeed's 22 Podcasts That You Should Be Subscribing To In 2016
Complex's The 30 Best Podcasts Right Now
GQ magazine (UK)'s The Best Podcasts To Listen To In 2016
Vogue (UK)'s Best Podcasts of 2016
Art
New York Times' The Best Art of 2016
Designboom's Top 10 Art Exhibitions of 2016
Crave Online's The 5 Best Art Exhibitions of 2016
The Telegraph's The Best Art Exhibitions of 2016
CBS New York's Best Art Exhibits Coming to NYC in 2016
The Guardian's Sean O'Hagan's top 10 Photography exhibitions of 2016
New York Magazine's The 10 Best Art Shows of 2016
The Guardian's Laura Cumming: Best Art of 2016
The Guardian's Peter Conrad's Best Art Books of 2016
Player.fm's Best Fine Arts Podcasts
Another Magazine's Ten Must-See Art Exhibitions of 2016
National Geographic's Best Photos of 2016
Time's See 40 of the Best Photos Shortlisted in the Sony World Photography Awards
The Atlantic's Winners of the 2016 World Press Photo Contest
PetaPixel's 20 of the Best iPhone Photos of 2016
Widewall's These Are The 10 Most Popular Contemporary Artists of January!
Vice's 5 Painters You'll Be Hearing About in 2016
Artspace's The 27 Best Paintings fo NADA Miami Beach 2016
Artnet's Top 10 Artists Who Broke Auction Records This Week
Canva's The 9 Graphic Design Trends You Need To Be Aware of In 2016
Creative Market's 10 Brilliant Graphic Design Trends of 2016
Creative Bloq's 27 Graphic Designers to Follow on Instagram
Top 10 Review's The Best Graphic Design Software of 2016
Branding, Packaging & Opinion's The Best Graphic Design Work of 2016
Theater
New York City Theater's Best Musicals In New York- December 2016
Theater Mania's 9 Musicals on Broadway That Are Not Hamilton
The Hollywood Reporter's 17 Best Broadway Shows This Season
Time Out's The Best Broadway Shows in NYC
Time Out's The 20 Best Theater Shows in NYC in 2016
New York Magazine's Top 5 Musicals
The Guardian's Michael Billington's Top 10 Theatre of 2016
The Telegraph's London theatre: the best plays and shows on now
Theater Nerds' The Top 12 Musicals on Netflix Right Now (2016)
New York City Theater's Best Plays In New York- December 2016
New York Times' The Best Theater of 2016
Vogue's The Best Plays and Musicals to See This Fall
Player.fm's Best Theater Podcasts
Advertising
Adweek's The World's Best Commercials of 2015-2016
Digiday's The Best Ads of 2016, So Far
SEJ's 10 of the most effective advertising campaigns of 2016
Super Bowl Commercial's The 11 Best Superbowl Commercials of 2016
Creativity Online's Top 20 Ads
Business Insider's The 10 best TV commercials of 2016 So Far
Ad Forum's Best Ads of the Week
Los Angeles Times' The Best Political Ads of the 2016 Campaign
Digital Agency Network's The Most Creative and Effective Marketing Campaigns in 2016
Harper's Bazaar's The Best Ads of Fall 2016
New York Times' The Best (and Worst) Ad Campaigns So Far
USA Today's The Top 5 Commercials of Superbowl 50
The Daily Beast's Here Are The Best 15 Superbowl Commercials of 2016
The Washington Post's The 10 Best Commercials of Super Bowl 50
ABC News' The Best Commercials Of The 2016 Rio Olympic Games
Journalism
Columbia Journalism Review's The Best and Worst Journalism of August 2016
Columbia Journalism Review's The Best and Worst Journalism of September 2016
Poynter's Here's (some of) the best political journalism of 2016
Washington Monthly's Best Journalism of The Week
USA Today's Top 10 Schools for Journalism
Phi Delta Kappan's Best & Worst Journalism: November 2016
Fashion
Elle's Best Summer Fashion Trends of 2016
Elle's Fall 2016 Fashion Trends
Style Caster's 10 Best Spring Trends From New York Fashion Week
Style Caster's 12 Best Fall Trends From New York Fashion Week
Glamour's Spring 2016's Most Wearable Trends
Vogue's The Top 12 Runway Trends of Spring 2016
Harper's Bazaar's Top Fashion Trends for Spring 2016
InStyle's Clothing Trends & Outfit Ideas for 2016
US Weekly's Victoria's Secret Fashion Show 2016: Best Fashion
Business Insider's Top 15 Clothing Brands Millennials Love
Harper's Bazaar's The Best Ads of Spring 2017
Harper's Bazaar's The Best of Pre-Fall 2017
Top 101 News' Top 10 Most Expensive Clothing Brands in the World
Forbes' The World's Largest Apparel Companies of 2016
Complex's The Best Fashion Collaborations of 2016 (So Far)
Elle's 10 New Labels To Know at New York Fashion Week
Refinery29's The Top Ten Most Popular Stores in America (& In Your State)
GQ (UK)'s 26 of the Best Sunglasses for 2016
Fashion magazine's 16 Canadian Fashion and Beauty Brands You Need On Your Radar
Vogue's 14 Young Designers You Need to Know from Fall 2016
Culture Trip's The 10 Indian Fashion Designers You Should Know
Vogue's The Top 10 Spring 2016 Shows in New York
Vogue's The Top 10 Collections of Fall 2016
The Hollywood Reporter's Hollywood's Top 25 Red Carpet Designers 2016
High Snobiety's The 30 Best Sneakers of the Year (So Far)
Esquire's These are the 57 Coolest Sneakers of 2016 (so far)
Runners World's The Best Running Shoes of 2016
Maxim's Here Are The 20 Top-Earning Supermodels of 2016
Forbes' The World's Highest Paid Models 2016
Vogue's These Are the 12 Model MVPs from Spring 2016
Style Caster's 20 Models You Need To Know
Fashionista's 30 Male Models You Should be Following On Instagram
W Magazine's The Top 11 Male Models From Spring 2017
Teen Vogue's Top Male Models on Instagram
V Magazine's 10 Models You Need To Follow On Instagram Now
High Snobiety's These Are 2016's Most Followed Models On Instagram
Harper's Bazaar's The 19 Fashion Blogger Instagrams to Follow Now
The Telegraph's The Best Fashion People to Follow on Instagram
Fashionista's The 20 Most Influential Personal Style Bloggers: 2016 Edition
Stylecaster's The 50 Best Fashion Blogs You Haven't Discovered Yet
Elle's 11 Fashion Bloggers You Should Be Following In 2016
Marie Claire (UK)'s The Best Fashion Blogs Ever
US Weekly's Top 10 Style Bloggers To Know in 2016
Vanity Fair's The International Best Dressed List
Beauty
Stylecaster's The 10 Most Wearable Beauty Trends from NYFW
The Cut's Best Beauty Products of 2016
Elle's The 8 Biggest Beauty Trends for Spring 2016
Cosmopolitan's 13 Beauty Trends To Look Forward to in 2016
Marie Claire's Fall's Biggest Beauty Trends
Cosmopolitan's 30 Most Lit Beauty Moments of 2016
Vogue's The 9 Top Beauty Trends of the Spring 2016 Shows
Refinery29's Best Beauty Products of Summer 2016
Mashable's 8 of the Biggest Beauty Trends of 2016 (so far)
Pop Sugar's 52 of the Buzziest Celebrity Beauty Campaigns of 2016
Marie Claire's 10 Beauty Bloggers to Follow On Instagram
Allure's 32 Amazing Beauty Products You Need Before 2017
E! News' These Are The Best Beauty Products of 2016 According to Hollywood Pros
Best Products' 16 Best Make Up Brush Sets
InStyle's 10 Celebrity Make Up Artists You Won't Want To Miss On Instagram
Pop Sugar's The Hottest Haircuts of 2016
Allure's Best of Beauty 2016: Hair
Allure's Best of Beauty 2016: Skin
Allure's Best Beauty Products- Reader's Choice
Allure's Best of Beauty 2016: Scent
Elle's 25 Make Up Essentials
Pop Sugar's 35 Standout Drugstore Launches of 2016
Allure's 11 Etsy Beauty Shops You Need To Know
Architecture 
Architectural Digest's 7 Buildings We Can't Wait to See Completed in 2016
ArchDaily's Building of the Year (2016)
Huffington Post's The Best Architecture Of 2016 So Far
Architect's Magazine's The 2016 Architect 50
DeZeen's Top 12 buildings to look forward to in 2016
Memes
Refinery29's 25 Of The Year's Best Memes, Ranked
Select All's Best Memes of 2016
Daily Dot's The Best and Biggest Memes of 2016 (so far)
Nylon's The 8 Best Memes From 2016... So Far
VH1's The Best Memes of 2016 (So Far)
Time's These Are the Best Memes of the 2016 Rio Olympics
Time's See the Best Memes From the 2016 Emmy Awards
Wired's Best Memes of the Second Presidential Debate
Vogue's From #PhelpsFace to #LochteGate: Relive the Funniest Memes of the Olympics
Automobiles
Consumer Reports' 10 Top Picks of 2016: Best Cars of the Year
Car and Driver's The Best Cars, Trucks, SUVs, and More for 2016: Editors' Choice Awards
U.S. News' 2016 Best Cars for the Money
CBS News' 12 of the best cars for 2016
Cheat Sheet's Consumer Reports: 10 Best Cars to Buy in 2016
Forbes' The Hottest New Cars for 2016
Kelley Blue Book's 16 Best Family Cars of 2016
Kelley Blue Book's KBB.com Awards and 10 Best Lists
NY Daily News' 10 Most Important New Cars of 2016
Business Insider's RANKED: 10 best car innovations of 2016 so far
BankRate's 7 best family cars for 2016 that meet safety, price and fuel economy standards
Good Housekeeping's 2016 Best New Car Awards
Jobs
U.S. News' The 25 Best Jobs of 2016
Forbes' The Best Jobs In 2016
CBS News' 5 best and worst jobs for 2016
Kiplinger's 10 Best Jobs for Your Future, 2016
Business Insider's The 20 best high-paying jobs in America for 2016
The Street's The 10 Best Jobs in America for 2016
Cheat Sheet's The 25 Best Jobs in 2016 All Pay at Least $70,000
Trade School's 27 Highest-Paying Jobs That You Can Train for in 2 Years or Less
Think Advisor's 15 Best Paying Jobs for College Business Majors: 2016
Get Educated's Best College Majors for Highest Paying Jobs: 2016 Edition
Salary's The 10 Best Job Hunting Apps to Get You Hired
Business
Inc.'s Top 10 IPOs to Watch in 2016
Business News Daily's 19 Best New Business Ideas for 2016
The Balance's The Best Business Opportunities 2016
Business Advice Source's 9 Best Small Businesses to Start in 2016
Comedy
Paste's The 25 Best Comedians of 2016
Parade's The New Faces of Comedy: 10 Comics to Watch in 2016
Marie Claire's The 50 Funniest Women of 2016
Vulture's The Best Comedy Sketches of 2016 (So Far)
Daily Beast's Summer 2016's 10 Best Late-Night Trump Takedowns
Colleges/Universities
Forbes' America's Best Colleges
Forbes' The Full List Of America's Top Colleges 2016
U.S. News' U.S. News & World Report Announces the 2016 Best Colleges
The Best Colleges' Top 50 Colleges & Universities in America for 2016
Time's The 2016 List of Best U.S. Colleges Is Now Out
Food
Eater's The World's 50 Best Restaurants 2016: The Full List of Winners
Open Table's 100 Best Restaurants in America for 2016
Open Table's 100 Best Restaurants for Foodies in America for 2016
Apps
Android Authority's 15 best Android apps of 2016
PC Mag's The 100 Best Android Apps of 2016
Digital Trend's 100 AWESOME IPHONE APPS FOR 2016
Time's The 50 Best Apps for the Year
Phandroid's The 100 Best Android Apps of 2016
Tech Radar's Best Android apps 2016: download these now
Gadgets
ZDNet's 10 best smartphones for the 2016 holiday season
CNet's Best Phones of 2016
Tech Radar's 10 best smartphones in the US
Pocket-Lint's Best smartphones 2016: The best phones available to buy today
Social Media
DailyTekk's The 100 best Instagram accounts of 2016
The Cut's 29 Instagrams That Defined Pop Culture in 2016
Select All's This Website Combines Your Best 9 Instagram Posts From 2016 Into a Collage
GQ's The 11 Best Celebrity Instagram Photos of 2016 That Taught Us How to Live
Fortune's These Were the Most Popular Tweets of 2016
Variety's The Most Popular Tweets of 2016: 'Game of Thrones,' 'Star Wars,' Hillary Clinton Score Big
New York Times' The Top Political Tweets and Hashtags of 2016
ShortStack's 118 Most Popular Instagram Hashtags 2016 (for Businesses and More!)
TwelveSkip's Top Trending Instagram Hashtags 2016
Huffington Post's The 100 Most Popular Hashtags on Instagram
The Daily Dot's The 20 most popular tags on Instagram
Travel
Condé Nast Traveler's 16 Best Places to Visit in 2016
New York Times' 52 Places to Go in 2016
Fodor's Travel's Fodor's Go List 2016
National Geographic's Best Trips 2016
Forbes' Travel Guide's 16 Top Destinations For 2016
Gear Patrol's 25 Best Places to Travel in 2016: The Adventure List
Celebrity
Glamour's 100 Sexiest Men 2016
Herinterest's 30 Hot Female Actresses Under 30 in 2016
Seventeen's 10 Celebrity Breakups That Crushed Your Heart in 2016
GQ's The Hottest Celebrity Couples of 2016...So Far