New York Scalpers Who Use Ticket Bots Will Soon Face Jail Time
Due to legislation signed into law Monday.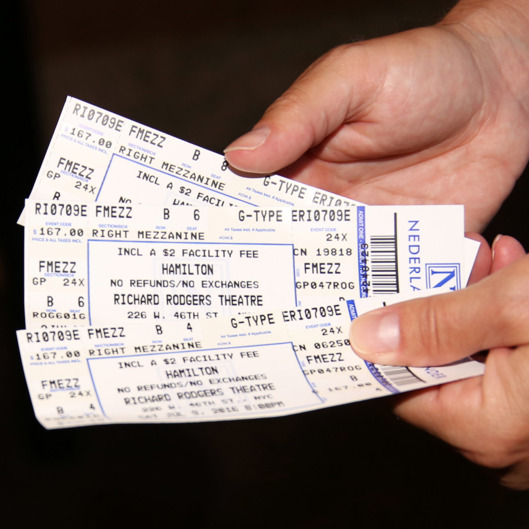 Ruin as many family vacations as you can between now and the end of January, scalpers who employ ticket bots. After that, it's on to the next grift. As of February 2017, the use of ticketing purchasing software, already illegal in New York State, is now punishable with jail time. Championed by Lin-Manuel Miranda, Senator Chuck Schumer, and anyone who's tried to buy a ticket to anything, only to immediately find the show sold out and StubHub flooded with jacked-up prices, the bill (S.8123/A.10713) creates a "class A misdemeanor for using ticket bots, maintaining an interest in or control of 'bots,' and reselling tickets knowingly obtained with ticket bots." The punishment can include both fines and imprisonment. As Governor Cuomo said upon signing the bill on Monday, "These unscrupulous speculators and their underhanded tactics have manipulated the marketplace and often leave New Yorkers and visitors alike with little choice but to buy tickets on the secondary market at an exorbitant mark-up. It's predatory, it's wrong and, with this legislation, we are taking an important step towards restoring fairness and equity back to this multi-billion dollar industry." Now let's be clear: You probably still aren't getting in to see Hamilton, but at least if you do, you won't have to sell your home and/or family in order to snag tickets.