Star Wars Your Entire House With This 6-Room, 72-Item Home-Makeover Guide
May the Force, and also a Darth Vader showerhead, be with you.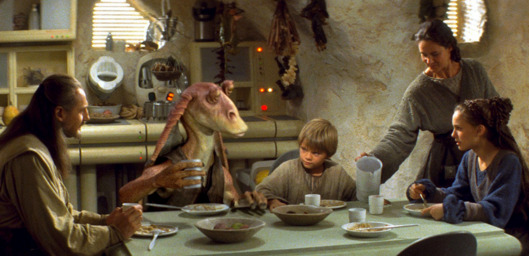 Star Wars has always been big on merchandising: If George Lucas's intellectual property could be spun off into a tangible good, it's probably already happened. While that ultra-capitalistic strategy has yielded a deluge of expected products (toys, clothing) and pricey frivolities, it has also provided fans with an array of actually useful Star Wars home goods — dishes, kitchen appliances, bed sets, bathroom décor, party supplies, even outdoor furniture — that enables enthusiasts to showcase their affinity without sacrificing practicality. If you're looking for a holiday gift for a diehard fan, or simply want a Mark Hamill–tinged overhaul of your home décor, here's a 72-item guide to outfitting every room of the house.