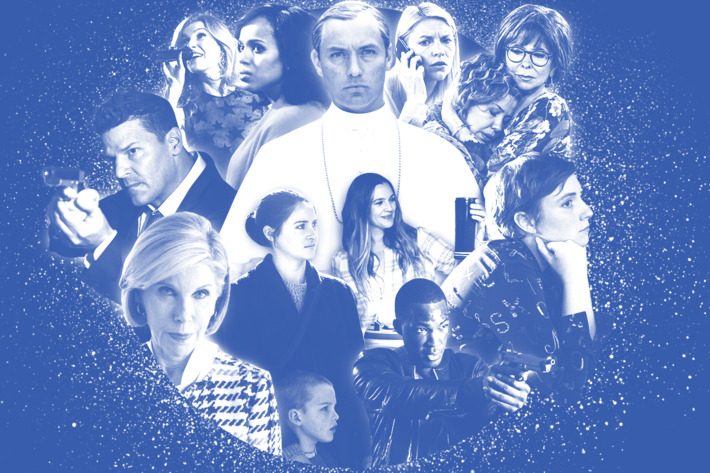 Winter is, hands down, the best time of year to make a deep commitment to television. No sane person wants to be outside in subzero temperatures, so the only alternative is to stay indoors and bask in the warm glow of the TV and/or laptop. It's not so much the season to Netflix and Chill as it is the season to Keep Warm and Netflix On.
So what to watch? It's a trickier question because there are just so many options: new shows with high-profile stars (The Young Pope, The Santa Clarita Diet, Big Little Lies); returning dramas (Scandal, Homeland, Nashville); more reboots and spinoffs (One Day at a Time, 24: Legacy, The Blacklist: Redemption, The Good Fight); and shows taking their final bows (Girls, Bones, Switched at Birth).
The best way to keep track of everything you plan to consume is Vulture's Winter TV Commitment Calculator. Just choose all the shows you plan to watch, then we'll calculate the number of hours you'll spend with your eyes fixed on a screen this winter. We'll leave the purchasing of additional back-up slankets — which may be necessary during this intense time of television — for you to decide yourself.