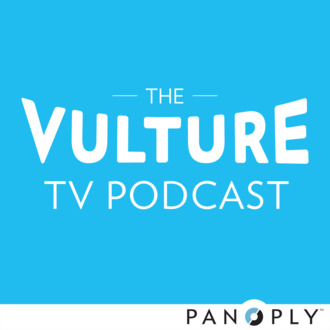 2016 was one of the best years of television, ever, and 2017 looks to be no different. On this week's episode of the Vulture TV Podcast, Vanity Fair senior writer Joanna Robinson joins us to talk about the TV we're most anticipating this year, from HBO's The Young Pope to FX's Legion to Showtime's Twin Peaks reboot. Plus, Vulture's E. Alex Jung caught up with Insecure co-creator and star Issa Rae about her Golden Globe nomination for best actress in a comedy and tweeting while drunk.
Rae on her reaction to being nominated for a Globe:
It was bittersweet, if I'm being 100 percent honest. I was like, this is dope as hell, but it sucks that my name is the only one associated with all the hard work that everybody put in. 'Cause I want everybody to know that our showrunners are dope, our director's dope, our writers are dope, our cast is amazing. So it's like that — and, the other end, I'm like, "Muthafucka, I got a Golden Globe nomination!"
Tune in to the Vulture TV Podcast, produced by the Slate Group's Panoply, every Tuesday, on iTunes, or wherever you get your podcasts. And please send us your burning TV questions! Tweet us @Vulture, email tvquestions@vulture.com, or leave us a voice-mail at 646-504-7673.