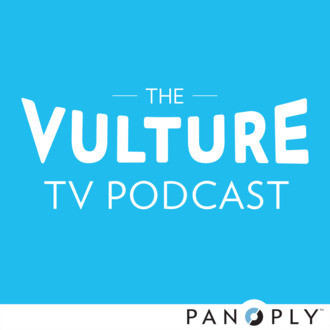 In order for a TV show to keep us interested in a romantic couple, it's all about timing and, often, running through a series of well-trodden tropes. On this week's episode of the Vulture TV Podcast, we're joined by Vulture contributor Kathryn VanArendonk to talk about the romantic narratives we've seen repeated over and over again, as well as how these tropes have changed in recent years. Case in point: Crazy Ex-Girlfriend, whose co-creator and star, Rachel Bloom, joins us for the third time to talk about how the series has evolved post the Josh-Rebecca-Greg love triangle.
Plus, don't miss Gazelle's aria at the end of the episode about women's body hair on TV. Here's an excerpt:
As an Iranian girl, a historically hairy people, with a mom who wouldn't yet let me shave my legs or deal with my unibrow by the time kids started pointing things like that out, seeing women display their body hair or talk about it on TV always feels like a very intimate way of seeing myself reflected onscreen. 

When I say body hair, I'm not talking about pubic hair, which we see in sexual situations on shows from Girls to Game of Thrones. I'm talking about hair that, because of our societal norms, makes a woman feel more like a man: mustache hair, arm hair, back hair, leg hair. Typically, when women's body hair does come up on TV, it's as a source of comedy. In recent years, it's almost started to become its own TV trope on female-driven comedies. On Broad City, we see Abbi and Ilana waxing their happy trails and butt hair, and things go comically awry when Ilana gets wax up her butthole. Rebecca Bunch similarly waxes her butt hair in the pilot episode of Crazy Ex-Girlfriend and it ends up looking like a crime scene, with blood spurting all over the place. In the upcoming Netflix show, One Day at a Time, there's a scene where the mom, Penelope, removes her mustache, and it raises the suspicion of every one of her family members, who think it must mean she has a date. And on 30 Rock, Liz Lemon's mustache even has a name: Tom Selleck.

Most recently, Lola Kirke, who plays Hailey on Mozart in the Jungle, flashed her impressive armpit hair in an episode of the show's third season, which her sister, Jemima Kirke, has also done on Girls. This is arguably the most progressive form of women's body hair on TV: It's casually dropped in, you actually see the hair, rather than having it covered with wax, and nobody acknowledges it — there's no humor to flag it as something abnormal.
Tune in to the Vulture TV Podcast, produced by the Slate Group's Panoply, every Tuesday, on iTunes, or wherever you get your podcasts. And please send us your burning TV questions! Tweet us @Vulture, email tvquestions@vulture.com, or leave us a voice-mail at 646-504-7673.