The Historically Black Talladega College's Marching Band Will Perform at Donald Trump's Inauguration
The school's president called the decision a teachable moment for both the band and the college as a whole.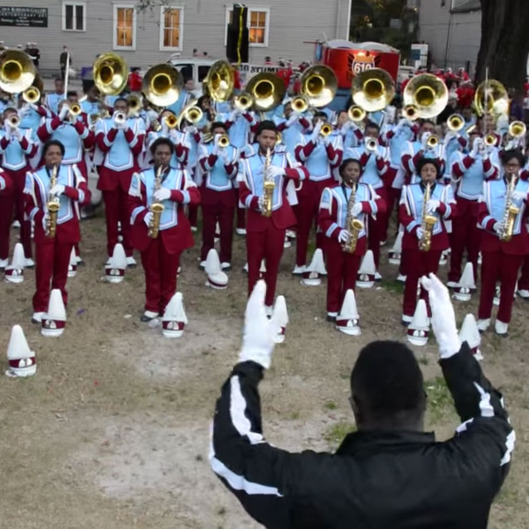 Despite significant backlash from the greater university community over the past few days, it has been confirmed that the Talladega College marching band will be performing at Donald Trump's presidential inauguration parade later this month. Talladega is a small historically black college in central Alabama, and the marching band — called the Tornadoes — has more than 200 student members. The Atlanta Journal-Constitution reports that the school's president, Billy Hawkins, announced the decision Thursday morning, calling it a teachable moment for both the band and the college as a whole, saying "lessons students can learn from this experience cannot be taught in a classroom." "We respect and appreciate how our students and alumni feel about our participation in this parade," Hawkins explained. "As many of those who chose to participate in the parade have said, we feel the inauguration of a new president is not a political event but a civil ceremony celebrating the transfer of power." The marching band joins the Mormon Tabernacle Choir, America's Got Talent contestant Jackie Evancho, and the Rockettes in performing for the president-elect on January 20.