U2 Will Headline Bonnaroo for the First Time in Honor of The Joshua Tree's 30th Anniversary
Bonnaroo will be their first time headlining a U.S. festival.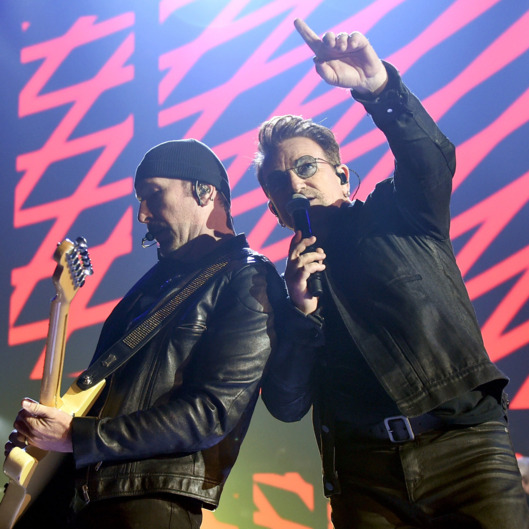 Bonnaroo's lineup doesn't go public for another couple of days, but U2 have already let the cat out of the bag. They're set to headline the Tennessee festival in June, marking their first-ever headlining performance for a U.S. festival. What's the occasion? Oh, only just the 30th anniversary of the band's seminal album, The Joshua Tree. To celebrate, the band will be embarking on a North American and European tour where they'll play the whole album front to back, including at Bonnaroo; it's the first time they've toured the album since 1987. The Edge calls the timing "serendipitous," telling Rolling Stone that the band decided to do this tour because it felt like the album had renewed relevancy in light of Brexit and the election of Donald Trump in ways that their forthcoming album, Songs of Experience, hasn't yet been tweaked to address. "I don't think any of our work has ever come full circle to that extent," he says. And, yes, he says the band will even play "Red Hill Mining Town" (and perhaps other rarities), with or without you there to see it finally happen. Free tip: Be there.