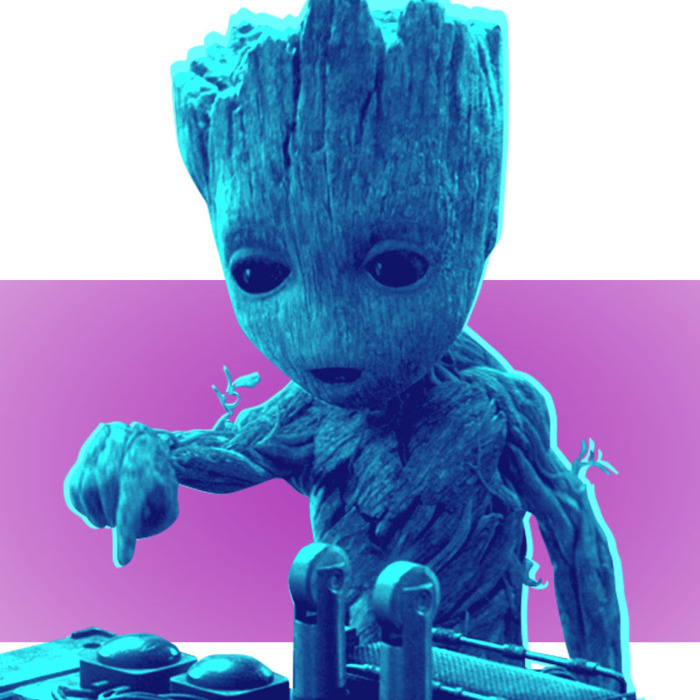 Will Baby Groot explode the summer box office?
Will any of the blockbuster spectaculars released this summer outgross March's Beauty and the Beast, which is currently nearing the $500 million mark? That's unlikely: Since 2012, the eventual highest-grossing movie of the year came outside the summer season, and 2017 — flanked on one side by Beauty and the Beast, with Star Wars: The Last Jedi coming this winter — looks to be no different. Still, it's always revealing to guess the movies that will top the summer box office, if only to figure out what their success might say about studio sequelitis and audience appetite. Here are the films we expect to make the most money.
Guardians of the Galaxy Vol. 2
The very first Guardians of the Galaxy, released to low expectations in August of 2014, remains the highest-grossing Marvel franchise starter with an eye-popping $333 million haul. Every Marvel sequel besides Iron Man 2 has outgrossed its predecessor, and Vol. 2 is already on the right track: Its opening-weekend haul of around $145 million is a big improvement on the $94.3 million three-day notched by the first Guardians. Since Marvel movies tend to gross at least two-and-a-half to three times their opening frame, that would put Vol. 2's eventual domestic gross well north of $350 million. Still, the original had late summer all to itself, while this summer starter will be facing more formidable competition right off the bat. A final domestic gross right around $400 million, then, feels like the right call.
Despicable Me 3
The only other summer movie I expect to top $300 million is this animated sequel. While it's technically the third installment in a big franchise that grossed $368 million in its last go-round, the Despicable series also spun off Minions two summers ago, which ended up with a $336 million haul, on par with its mother-ship movies. I think that's around where Despicable Me 3 will finish, too: The addition of Trey Parker as Gru's brother doesn't feel like a big enough element to add much additional interest, so this installment will coast on series goodwill to a final gross around $330 million.
Spider-Man: Homecoming
Can the magic touch of Marvel Studios revive a character whose big-screen appeal has been waning? Make no mistake, the first three Tobey Maguire–led Spider-Man movies were massive: The franchise starter, released in 2002, and the third film, released in 2007, were the highest-grossing movies of their respective years. Still, each Spidey sequel made progressively less than the last, and once Andrew Garfield donned the web-slinger's mask, business fell off precipitously: 2014's The Amazing Spider-Man made just $202 million, half of what the 2002 film grossed. That box-office nadir led Sony to strike a deal with Marvel Studios that wove Peter Parker (now played by Tom Holland) into their highly successful Marvel Cinematic Universe starting with Captain America: Civil War, and Marvel has smartly doubled down on Spider-Man: Homecoming by adding Robert Downey Jr.'s Tony Stark, which gives this installment the frisson of an Avengers film. Still, I'm not sure this one can get past $225 million unless it really clicks with Spidey-saturated audiences.
Wonder Woman
Here comes the summer's biggest question mark. In an era where comic-book movies rule the day, Wonder Woman is the first of these shared-universe spectaculars to focus on a superheroine. Will women turn out in droves to support it? Warner Bros. is currently forecasting an opening weekend lower than other DC films like Suicide Squad, Batman v Superman, and Man of Steel, all of which eventually tapped out around the $300 million mark. It's possible that Wonder Woman will confound all projections and comparisons, given the lack of proper precedent, but if the Gal Gadot vehicle opens near the $70 million figure that's being bandied about, $210 million is about the best final gross it can hope to hit.
Are there any other summer movies this year that have a chance at topping the $200 million mark? A few, but each one comes with caveats.
Two fivequels, Transformers: The Last Knight and Pirates of the Caribbean: Dead Men Tell No Tales, likely wouldn't exist at all if it weren't for the booming foreign box office: Both franchises have been dipping domestically while still cleaning up overseas. Each is following up an expensive fourquel that made around $240 million domestically, and I'd expect these installments to drop even further, though Pirates may have a slim edge over Transformers since Dead Men Tell No Tales is bringing back original stars Orlando Bloom and Keira Knightley.
Cars 2 was the rare Pixar film to crest under $200 million. Can Cars 3 put some more gas in the tank? This franchise remains a merchandising juggernaut, and recent Pixar movies have been doing huge business, which may give Cars 3 something of a boost. It helps, too, that Despicable Me 3 is the only other animation superstar this summer.
War for the Planet of the Apes is following a predecessor that made an impressive $208 million, but does the new film offer a fresh-enough hook to build on that gross? At this point, want-to-see feels muted for a series that's well-respected but not quite galvanizing, and the only name star added this time around is Woody Harrelson, hardly a guaranteed ticket-seller. Universal's reboot of The Mummy has a big actor attached, Tom Cruise, but he comes with baggage: Modern audiences remain wary of Cruise, and Mission: Impossible – Ghost Protocol is the only film of his in the last decade to make over $200 million. (I don't think it helps that the Mummy trailers are also selling Russell Crowe, whose star power took a hit in the aughts just as Cruise's began to dip, too.)
This summer offers a couple of other would-be franchise starters in Baywatch, The Dark Tower, and Valerian, but I think the biggest dark horse is the one that will never spawn a sequel: Dunkirk, a World War II film directed by Christopher Nolan. With no proven box-office draws (the biggest names are Tom Hardy and One Direction moonlighter Harry Styles) and a story about a battle that American audiences are fairly unfamiliar with, this film has its work cut out for it. It's also worth noting that Nolan's last effort, Interstellar, had big stars and a communicable concept and still couldn't clear $200 million. Still, Dunkirk just feels different than the other movies we're getting this summer, most of which are sequels and rehashes. At the very least, you should never count out Christopher Nolan: The Dark Knight once topped the summer-movie season, and its sequel nearly did, too. By the time Dunkirk rolls around near the end of July, its technically accomplished unfamiliarity might actually be its strongest selling point.