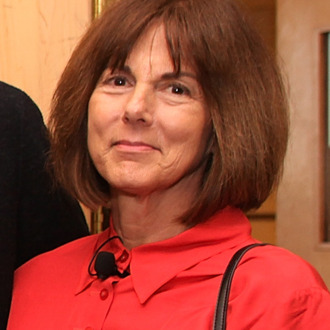 In further proof that the sexual harassment in Hollywood goes beyond Harvey Weinstein and "the casting couch," comedy writer Janis Hirsch came forward with her own deeply unsettling story from the early days of her career. Hirsch wrote a guest column in The Hollywood Reporter detailing her experience working on the first season of It's Garry Shandling's Show for Showtime. Despite receiving favorable reviews for the episodes she wrote, she claims that shortly after the show began airing the other writers, all men, began excluding her from meetings. "Then they started excluding me from the table, instead assigning me 'the slit scenes,'" Hirsh explains. "Even though these scenes were the ones that featured the only female cast member, it didn't occur to me exactly what slit they were referring to until one day in the ladies room."
If that misogynistic behavior wasn't enough, it got grosser for Hirsch. She writes:
One day, I was sitting in Garry's office across the desk from him. A few of the writers and one of the actors were in the room, too. I felt a tap on my shoulder, I turned, and there was that actor's flaccid penis draped on it like a pirate's dead parrot. Riotous laughter ensued from all but one of us.
Hirsch reports that shortly afterward the show's producer asked her to quit in order to solve "the problem." The other writers and the cast member who brought his genitalia to a work environment were able to stay on. However, Hirsch believes karma was on her side. While she went on to write and produce on The Nanny, Frasier, Will & Grace, and many other sitcoms, the unnamed actor's career has had performance issues. Still, it'd be great if her storied career didn't include a flaccid penis.