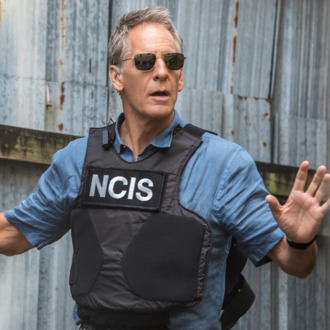 Scott Bakula in NCIS: New Orleans.
Brad Kern, who became the showrunner for NCIS: New Orleans in January 2016 has been investigated twice for alleged inappropriate behavior, sexual harassment, and discrimination toward women, according to a report from Variety. Despite those investigations, Kern has continued the same pattern of activity, according to those who worked with him. He reportedly made sexualized remarks about women, gave them messages without asking, mocked a nursing mother, and spoke in an offensive stereotypical imitation of black character's accent when trying out dialogue for them. Writers who worked on Charmed, on which Kern was the showrunner, claim he exhibited similar behavior there, referring to the actresses as "bitches," "trash," and "psychos" and making sexually suggestive comments to female members of the writing staff. "As a young writer, I felt recognized and mentored by Brad Kern. As a female and a feminist, I felt conflicted and often uncomfortable," Krista Vernoff, who was a writer on Charmed and is now the showrunner of Grey's Anatomy, told Variety. "People are never just one thing. They're never just good or just bad. At the end of my contract, Brad offered me a promotion and a significant raise, but I think it's worth noting that I turned it down in favor of the uncertainty of staffing season."
CBS claims it found evidence Kern made "offensive" and "insensitive" comments during its investigation of Kern's behavior on NCIS: New Orleans, but that it did not find evidence of harassment, retaliation, discrimination, or gender bias. The network claimed it took "appropriate" actions against Kern, including sensitivity training. "We were aware of these allegations when they took place in 2016, and took them very seriously," CBS said in a statement. "Both complaints were acted upon immediately with investigations and subsequent disciplinary action. While we were not able to corroborate all of the allegations, we took this action to address behavior and management style, and have received no further complaints since this was implemented." Eleven writers or editors have left the NCIS: New Orleans staff after Kern's arrival; nine of them were women.