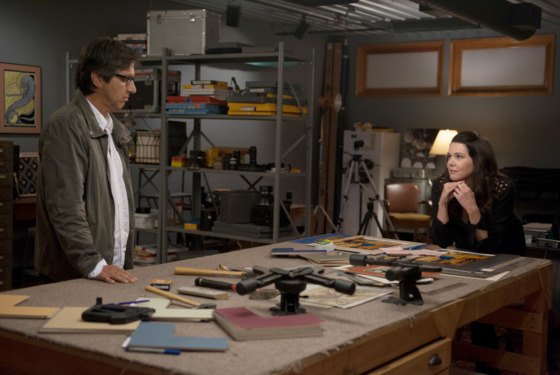 Season 06
Episode 04
A Potpourri of Freaks
Crosby crashes a silent retreat. Max develops a crush. We try desperately to care more about what happened in this episode.
The family rallies around Zeek. Too bad this entire episode didn't.
A quintessentially terrific episode of Parenthood. Which, of course, means a lot of crying.
It's beginning of the end of the Braverman saga. And the writers of Parenthood aren't wasting any time raising the stakes.
9/25/14 at 12:45 PM
We discussed the final 13 episodes with the head honcho.
On Hiatus (Returning Soon):
On Hiatus (Returning in 2015):
The Archives:

24: Live Another Day, 30 Rock, American Idol, America's Next Top Model, Arrested Development, The Bachelor, Big Love, The Blacklist, Bored to Death, Breaking Bad, The Bridge, Celebrity Apprentice, Cougar Town, Curb Your Enthusiasm, Dexter, Eastbound and Down, Enlightened, The Following, Friday Night Lights, Gossip Girl, Hell on Wheels, How I Met Your Mother, Jersey Shore, The Killing, The Legend of Korra, Lost, Luck, Maron, Modern Family, The Office, Project Runway, The Real Housewives of New Jersey, Real Husbands of Hollywood, Revenge, Revolution, Rubicon, The Sing-Off, Smash, Supernatural, Terra Nova, Top Chef, Top Chef Masters, True Blood, Under the Dome, Up All Night, The Voice, Work of Art, The X Factor