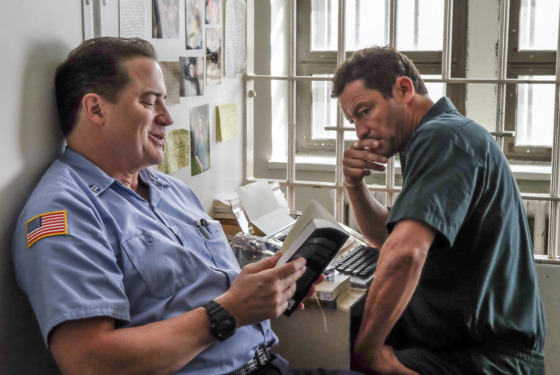 This is a confounding episode.
Alison Lockhart is Montauk's very own madwoman in the attic.
Time doesn't heal all wounds on The Affair. It magnifies them.
Schedule

Sundays, 10 p.m.
Showtime

Cast

Creators

Sarah Treem, Hagai Levi

Producers

Hagai Levi, Mark Mylod, Andrea P. Stilgenbauer, Sarah Treem

Debut

October 12, 2014
MORE +
11/6/16 at 12:37 PM
Things aren't looking too good.
Sunday
Monday
Tuesday
Wednesday
Thursday
Friday
Saturday
On Hiatus:

The Affair, The Americans,American Horror Story, The Americans, Archer, Ash Vs. Evil Dead, The Bachelor, Ballers, Bloodline, Broad City, Daredevil, Doctor Who, Fargo, The Fosters, Game of Thrones, Girls, Halt and Catch Fire, Jessica Jones, Homeland, The Knick, The Leftovers, Louie, The Man in the High Castle, Master of None, Masters of Sex, Mr. Robot, The Night Of, Orphan Black, Outlander, The Real Housewives of New York, Roadies, Scream Queens, Silicon Valley, Togetherness, Transparent, True Detective, UnREAL, Veep
The Archives:

24: Live Another Day, 30 Rock, America's Next Top Model, Arrested Development, Big Love, The Blacklist, Bored to Death, BrainDead, Breaking Bad, The Bridge, Celebrity Apprentice, Cougar Town, Curb Your Enthusiasm, Dexter, Downton Abbey, Eastbound and Down, Enlightened, The Following, Friday Night Lights, Glee, Gossip Girl, Hannibal, Hell on Wheels, How I Met Your Mother, Jersey Shore, Justified, The Killing, The Legend of Korra, Lost, Luck, Mad Men, Maron, Modern Family, The Office, Parenthood, Parks and Recreation, Power, Project Runway, Ray Donovan, The Real Housewives of New Jersey, Real Husbands of Hollywood, Revenge, Revolution, Rubicon, The Sing-Off, Smash, Supernatural, Terra Nova, Top Chef, Top Chef Masters, True Blood, Under the Dome, Up All Night, The Voice, Work of Art, The X Factor