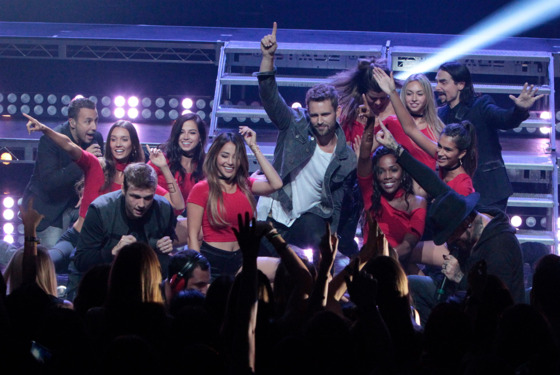 Season 01
Episode 03
Week Three
What are the Backstreet Boys doing in this episode?
Let's talk about all this sexual weirdness.
This is not your typical season of The Bachelor.
The most spoiled reality TV season of all time somehow stays entertaining till the end.
It's the women-tell-all one.
"I thought we were in the bourbon belt."
With a mini-Courtney intervention.
Plus, someone's not in love with Ben.
"I was just there two months ago."
We start recapping with the second episode of the new season.
"She just rides in on her high hearse, no pun intended."
Schedule

Mondays, 8 p.m.
ABC

Host

Bachelor

Nick Viall


Debut

March 25, 2002
MORE +
The Latest On
The Bachelor
1/3/17 at 11:02 AM
Our picks for whom to root for through the next few wine-soaked months in the Bachelor Mansion and beyond.
Double click here to add an include path
Sunday
Monday
Tuesday
Thursday
Friday
Saturday
On Hiatus:

The Affair, The Americans,American Horror Story, The Americans, Archer, Ash Vs. Evil Dead, The Bachelor, Ballers, Bloodline, Broad City, Daredevil, Doctor Who, Fargo, The Fosters, Game of Thrones, Girls, Halt and Catch Fire, Jessica Jones, Homeland, The Knick, The Leftovers, Louie, The Man in the High Castle, Master of None, Masters of Sex, Mr. Robot, The Night Of, Orphan Black, Outlander, The Real Housewives of New York, Roadies, Scream Queens, Silicon Valley, Togetherness, Transparent, True Detective, UnREAL, Veep
The Archives:

24: Live Another Day, 30 Rock, America's Next Top Model, Arrested Development, Big Love, The Blacklist, Bored to Death, BrainDead, Breaking Bad, The Bridge, Celebrity Apprentice, Cougar Town, Curb Your Enthusiasm, Dexter, Downton Abbey, Eastbound and Down, Enlightened, The Following, Friday Night Lights, Glee, Gossip Girl, Hannibal, Hell on Wheels, How I Met Your Mother, Jersey Shore, Justified, The Killing, The Legend of Korra, Lost, Luck, Mad Men, Maron, Modern Family, The Office, Parenthood, Parks and Recreation, Power, Project Runway, Ray Donovan, The Real Housewives of New Jersey, Real Husbands of Hollywood, Revenge, Revolution, Rubicon, The Sing-Off, Smash, Supernatural, Terra Nova, Top Chef, Top Chef Masters, True Blood, Under the Dome, Up All Night, The Voice, Work of Art, The X Factor