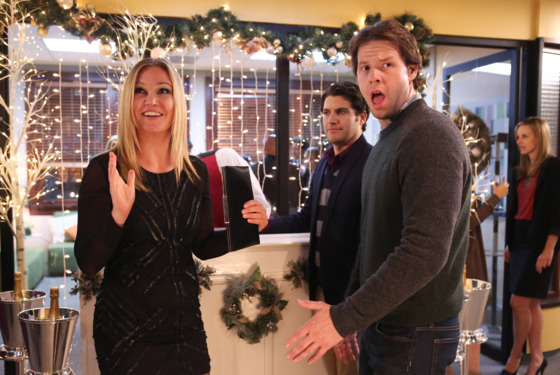 Season 03
Episode 11
Christmas
The Christmas episode has always been a big one for The Mindy Project.
We focus our attention upon Peter this week.
"Have things changed? Do people still do cocaine?"
Danny has a hang-up about staying at Mindy's place.
This show is turning into a soap opera — and that's a good thing.
Shonda Rhimes and beer pong, naturally.
A taboo topic rears its head.
JAG references are the best references.
A welcome blast from our Cheers past.
Sunday
Monday
Tuesday
Wednesday
Thursday
Friday
Saturday
Streaming
On Hiatus (Returning Soon):
On Hiatus (Returning in 2015):
The Archives:

24: Live Another Day, 30 Rock, American Idol, America's Next Top Model, Arrested Development, The Bachelor, Big Love, The Blacklist, Bored to Death, Breaking Bad, The Bridge, Celebrity Apprentice, Cougar Town, Curb Your Enthusiasm, Dexter, Eastbound and Down, Enlightened, The Following, Friday Night Lights, Gossip Girl, Hell on Wheels, How I Met Your Mother, Jersey Shore, The Killing, The Legend of Korra, Lost, Luck, Maron, Modern Family, The Office, Project Runway, The Real Housewives of New Jersey, Real Husbands of Hollywood, Revenge, Revolution, Rubicon, The Sing-Off, Smash, Supernatural, Terra Nova, Top Chef, Top Chef Masters, True Blood, Under the Dome, Up All Night, The Voice, Work of Art, The X Factor