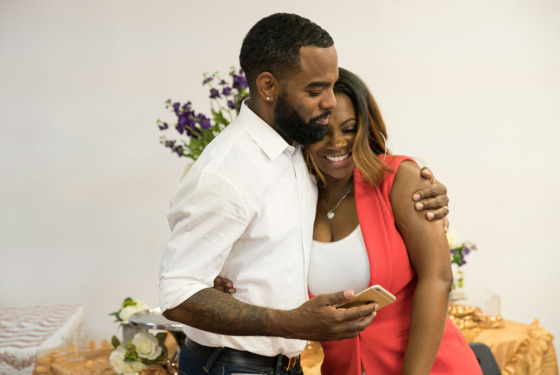 Season 08
Episode 03
Party in a Sweatbox
All I have to say about this episode of The Real Housewives of Atlanta is: "Woof."
I'm going to go ahead and say it: I don't miss NeNe. Sorry!
We maybe have lost a NeNe, but we gained a Sheree, who is injecting some much-needed life into this aging series.
Schedule

Sundays, 9 p.m.
Bravo

Cast

Producers

Debut

October 7, 2008

Official Site

Fan Sites
The Latest On
The Real Housewives of Atlanta
3/19/14 at 12:54 PM
Richard Hatch's trendsetting alliance vs. "Tardy for the Party."
Sunday
Monday
Tuesday
Wednesday
Friday
Saturday
On Hiatus (Summer or Otherwise):
The Archives:

24: Live Another Day, 30 Rock, American Idol, America's Next Top Model, Arrested Development, The Bachelor, The Bachelorette, Big Love, The Blacklist, Bored to Death, Breaking Bad, The Bridge, Celebrity Apprentice, Cougar Town, Curb Your Enthusiasm, Dexter, Eastbound and Down, Enlightened, The Following, Friday Night Lights, Glee, Gossip Girl, Hannibal, Hell on Wheels, How I Met Your Mother, Jersey Shore, Justified, The Killing, The Legend of Korra, Lost, Luck, Mad Men, Maron, Modern Family, The Office, Pretty Little Liars, Project Runway, The Real Housewives of New Jersey, Real Husbands of Hollywood, Revenge, Revolution, Rubicon, The Sing-Off, Smash, Supernatural, Terra Nova, Top Chef, Top Chef Masters, True Blood, Under the Dome, Up All Night, The Voice, Work of Art, The X Factor