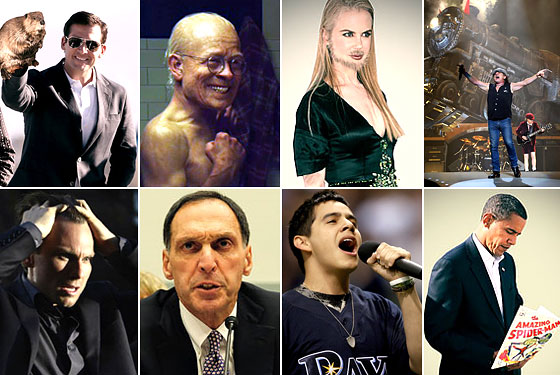 This morning, we were relieved to find out that, despite our initial fears, the two shows NBC canceled this week were in no way the fault of Vulture hero Ben Silverman. We're not sure why we were so quick to assign blame, considering that lots of things happened this week that weren't his fault. They include the following:
• Leaking David Cook's album.
• Benjamin Button's bad blog reviews.
• The Dark Knight's killed chances of an Oscar sweep.
• Obama's Spider-Man obsession.

• Chinese Democracy's non-perfect review.
• Starting pregnancy rumors about Taylor Swift.
• Australia's happy ending.
• Kanye's blog.
• Jim Jones's new play.
• Nicole Kidman's arm hair.
Everything else, though, was completely his fault.