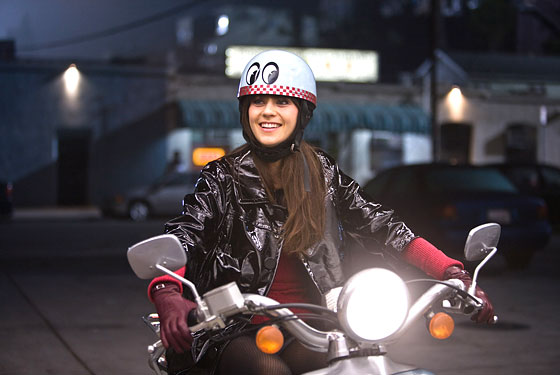 Zooey Deschanel and Bay Area electro-soul band Von Iva make up "Munchausen by Proxy Syndrome," a funny — but also quite good! — fake band featured in the upcoming movie Yes Man (which stars Deschanel and, ew, Jim Carey). Of the fictional synth-pop band's two available tracks, "Yes Man" (which sounds suspiciously like Von Iva's "Do It") is more likely to find its way into the film's closing credits. The cool and shoegaze-y "Sweet Ballad" features hilarious but somehow essentially true lyrics about a woman who doesn't want to be a "late-night booty call" for the seventh time. She & Him, her fairly fabulous project with M. Ward, wasn't a fluke — in a way, it was just a start.
Zooey Deschanel's New Band!
Things you buy through our links may earn Vox Media a commission.