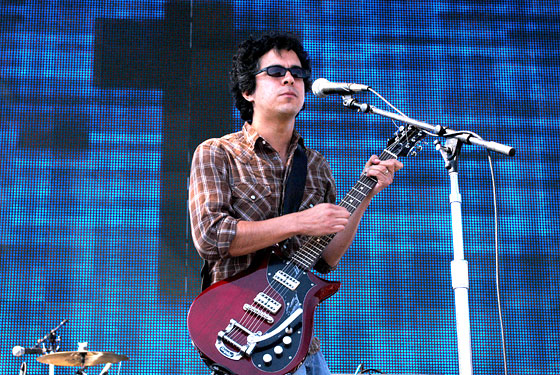 Those who were fine with the "him" in She & Him will be pleased to hear that M. Ward will release his new solo (i.e., Zooey-free) album, Hold Time, next month. Judging by the wistful, sepia-tinged video for the album's title track, we suspect M.'s feeling a little nostalgic himself. Backed by a lovely, unhurried string arrangement, he ponders an intimate moment of wordless communion that "worthless photographs" would not do justice. Appropriately enough, the black-and-white images here of an aerial tram on the move don't communicate a whole lot — but they are pretty Zen.
M. Ward in the Afterglow
Things you buy through our links may earn New York a commission.