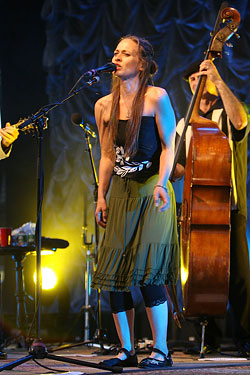 We're not sure why Fiona Apple's version of songwriter Cy Coleman's "Why Try to Change Me Now?" is floating around, uh, now — according to Stereogum, it dates back to a Coleman tribute concert from January. But we're not complaining! It's been three and a half years since the release of the embattled Extraordinary Machine, so it's just good to hear Apple hasn't gone Joaquin on us in the meantime. Her version of the track, recorded by Sinatra in '52, sounds like it belongs on the Synecdoche, New York soundtrack: The song's a playful stand from an unconventional dreamer, but somehow Fiona's lugubrious, spartan take has left us with an unshakable sense of dread. Here, now you listen!
Fiona Apple Does Cy Coleman Sadly
Things you buy through our links may earn New York a commission.