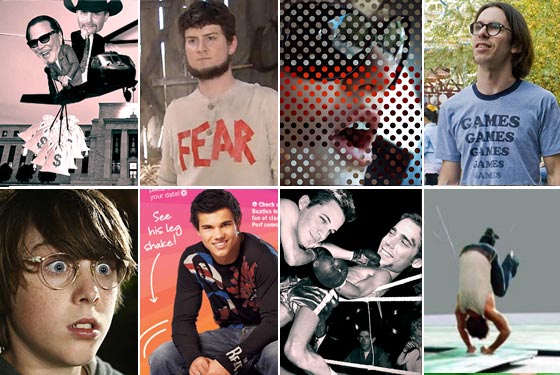 This week, the world reacted with sadness to Twilight star Taylor Lautner's tragic diagnosis with Restless Leg Syndrome. (Did you know it makes him awkward on dates?) To put things in perspective, though, RLS is not, technically, the worst thing in the world. What's worse?
• The leaked version of Wolverine.
• Monsters vs. Aliens' dubious box-office victory.
• G.I. Joe
• The Osbournes' variety show.
• The Pirate Bay's foray into social networking.
• Fox's refusal to pay for 3-D glasses.
• Doctor Parnassus's Oscar chances.
• This week's episode of American Idol.
• All the summer movies not good enough to go on this list.
• NBC's new standard.
• The sad, untimely cancellation of Guiding Light.
• Mose Schrute's neckbeard.
• The book industry's bottom line.
• Bruno's NC-17 rating and PG-13 red band trailer.