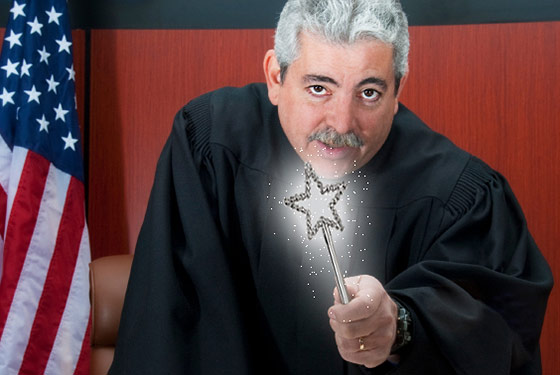 When Disney first announced plans to turn its Pirates of the Caribbean theme-park attraction into a motion-picture franchise, more than a few Hollywood skeptics scoffed. Now, the three-film (soon to be four) series has made a billion-plus worldwide. So keep that in mind as you digest news of a TV project being developed at Fox under the supervision of director Gore Verbinski and writer Terry Rossio, who worked together on the first three Pirates pics. Dubbed Magical Law, the would-be hour-long Fox show takes place in a Harry Potter–esque world where supernatural beings are part of the fabric of everyday life. Somebody's got to keep those all-powerful types under control, and Magical Law, to be penned by Rossio, revolves around the cops and lawyers charged with prosecuting otherworldly crimes. This sounds like it would have been a really awesome addition to either the Law & Order or CSI franchises, but since Fox isn't connected to either one of them, it looks like Magical Law will have to be a self-starter.
In addition to Rossio and Verbinski, Magical Law — should it move past the script stage — will also be executive produced by Jeff Rake, a former lawyer who's worked on much more conventional law shows, including The Practice. Maybe Dylan McDermott will be interested in playing a lawyer again, now that he's got time on his hands; in all those years on The Practice, he never got to defend someone of assault and transmogrification charges.
The best part of this idea? It refreshes the Law & Order spinoff name meme that had long ago become hacky. So come up with some spinoff names for Magical Law in the comments below. Magical Law: Turned-to-Stone Victims Unit? Magical Law: Waverly Place? Surely you can do better.