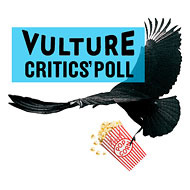 It's Oscar season, which means everyone's in a hurry to explain to you why Toy Story 3 or Inception or Winter's Bone is the best movie of the year. But what about the awful films of 2010? The bloodcurdling sequels, the charmless rom-coms, the 3-D adventures apparently directed by someone without depth perception? Who will tell us which, of the 300-plus movies disgorged by Hollywood this year, was truly the most lousy?
Vulture, that's who! The Vulture Critics' Poll is the definitive survey of terribleness in film, with ballots and commentary from 50 of America's most prominent critics, from David Edelstein to A.O. Scott, from J. Hoberman to Lisa Schwarzbaum. (But not Anthony Lane! He still won't return our e-mails.)
So sit back, click through, and revel in our list of the ten worst movies of 2010. And when you're done, check out the ballots, complete with awesome commentary from critics finally cutting loose on the movies that ruined their year.
Previously: Vulture's Critics' Poll: What's the Worst Movie of 2009?
Vulture's Critics' Poll: What's the Worst Movie of 2008?