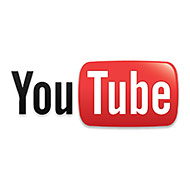 In a move designed to vastly improve the quality of its content, Google's YouTube is undertaking what's understood to be a massive bid to attract Hollywood talent — one that has agents practically leaping out of their John Lobbs and sprinting barefoot toward Google's headquarters in Mountain View, California, to stake a claim for their clients.
We're told that recently installed YouTube CEO Salar Kamangar is expanding the site's existing talent partnership initiative by making name-brand Hollywood types an entrepreneurial offer — one that will surely make their old-media employers blanch: In exchange for creating a genre-specific, celebrity-branded YouTube channel and packing it full of original, three-minute-long shows, the celeb would get to retain ownership of the channel's content. YouTube, in turn, would get its production investment back via ad revenue.
Think, just by way of example, of a nature and wildlife YouTube channel programmed (and owned) by Bear Grylls, or a fashion channel controlled by Tim Gunn, and you get the idea.
A Google spokesperson declined to comment on the new program, citing a corporate policy "not to comment on speculation and rumor," but did not deny that YouTube had begun reaching out to Hollywood agencies in earnest.
Meanwhile, as one insider familiar with the company's plans explains, "The idea is not so much content acquisition as it is to supercharge content creation: By offering a wider range of better-quality content, viewers are happier, Google's advertisers are happier, and the talent is happier."
The talent should be very happy indeed, for what's so astonishing is not just the offer of equity in the content, but the amount of cash YouTube seems committed to throwing at higher-quality, higher-profile web programming: Insiders tell Vulture that the expanding program aims to land at least twenty boldface-name curator-owners, with YouTube offering as much as $5 million per celeb-branded channel. And while that sum would represent both the content creator's salary and their channel's entire production budget, it's still an astonishing amount of control for celebs with no skin in the game besides their own good names. Do the math, and one rapidly sees that this easily could amount to a $100 million commitment by YouTube to produce Hollywood-quality web shows.
We'll bring you more details as we learn of them, but in the spirit of full disclosure you should know we're already praying for a Gorilla Juicehead Channel curated by Snooki.