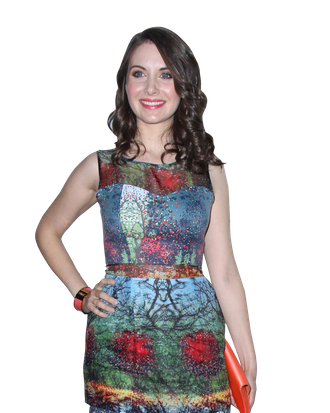 Photo: JIMI CELESTE/Patrick McMullan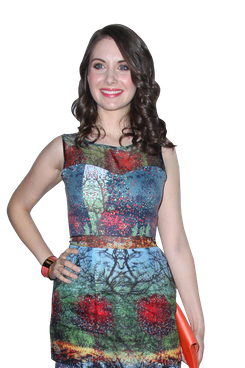 On tonight's episode of Community, the study group throws a Pulp Fiction-themed birthday party. But don't expect a total movie spoof: Vulture caught up with Alison Brie at an event hosted by Dewar's at the Redbury and Cleo Restaurant in Hollywood last night, and she told us, "The main storyline is a parody of a much more cultish, if you can imagine, independent film-following type; the Pulp Fiction storyline is the secondary storyline. You'll see great Pulp Fiction costumes … am I teasing enough?" Sort of. But judging from the rest of our conversation, Josh Holloway's face is the real tease: The Community crew is shooting the May 12 season finale with him, and Brie said he had a dreamy effect on the cast and crew.
What are the big things we should look for as we move toward the end of this season of Community?
We have the big paintball sequel season finale — that's going to be an hour long, and there's a lot of exciting stuff in it. Josh Holloway from Lost makes an appearance and he and Joel have a "handsome off," as I like to call it, between the two of them. That was kind of the vibe on the set, as well. Everyone on set — guys and girls alike — were fawning over Josh. I was calling it "the Josh Holloway effect": Everyone was on their best behavior, looking better than ever. Our male producers would talk to Josh for five minutes and then they'd walk over and say, "He really is attractive, isn't he?" It was so funny. There were a lot of man crushes, absolutely, and we're also hardcore Lost fans so you're like, "This is a face I've been looking at for six years." You can't help but be enamored by it. And he's great on the show: His part is very cool, he plays this kind of mysterious character and he and I have some great scenes together. We even added some stuff while we were shooting because it was going well; they appreciated our chemistry. In the finale, you definitely see a different side of Annie and one of the ways that's reflected is that you see a little more skin than Annie is used to showing.
Does she chloroform anyone?
She may not chloroform — but for the record, that's one of my favorite scenes of the whole season. I have a scar on my hand from when we shot that scene.

How are you feeling about the news that came out this week about Mad Men's production delay?
I feel okay about it because I'm going to be busy shooting a movie this summer, Five Year Engagement, which Judd Apatow is producing. I play Emily Blunt's sister. I'll be using a British accent because Emily will be using her normal accent. Jason Segel is in it. Jason and Nick Stoller wrote it, and Forgetting Sarah Marshall [written by Segel] is one of my favorite movies. These guys are so much fun. We start shooting in Ann Arbor at the end of April and we'll shoot all through the summer, almost until we start back on Community. So I was actually a little relieved to hear the Mad Men news because I'll be in Ann Arbor all this time.
One final unrelated question: Who do you think is the new Rebecca Black?
Isn't Rebecca Black the new Rebecca Black?
That's like "black is the new black."
Exactly.