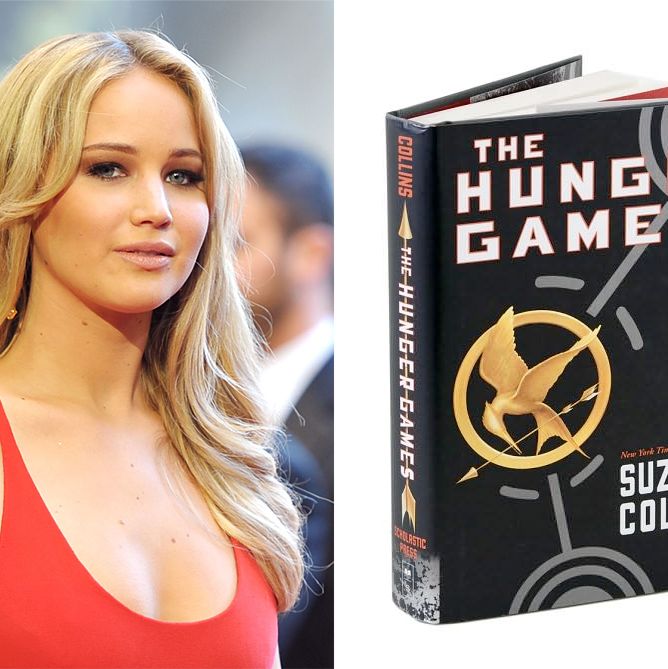 Photo: John Shearer Images, Scholastic Press/Getty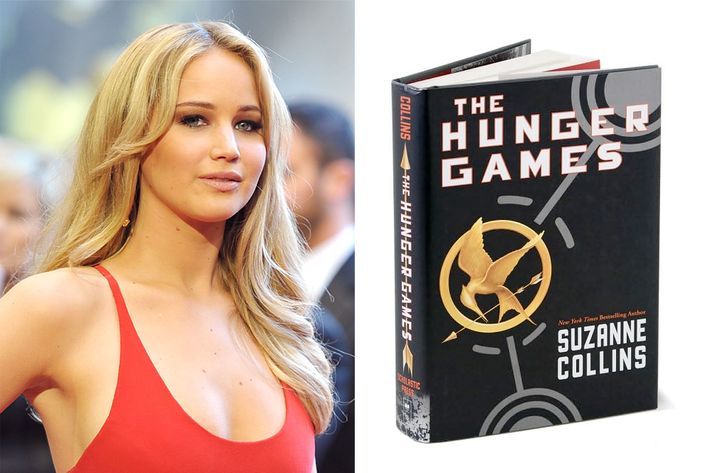 Most people would be excited to hear that one of the most promising actresses of her generation — indeed, an Oscar nominee this past year — had been cast in the movie adaptation of their favorite book. Unfortunately, those people don't seem to be the ardent super-fans of The Hunger Games. In light of the online firestorm that has erupted over Jennifer Lawrence potentially landing the lead Hunger Games role of Katniss Everdeen, we are forced to come to one reluctant conclusion: Y'all fans are crazy.
Nearly every report we've read about the casting — which has been rumored for the past few weeks — has been obsessively focused on Lawrence's physical attributes instead of what should probably matter more: her talent. Fans cry that she's too blond for brunette Katniss. (Indeed, the first words in Jezebel's report on the story today were "Golden-locked.") Presumably, these fans have not heard of hair dye, but it is an exciting invention that has been with us for quite a while! Is Lawrence perhaps too busty, or too healthy-looking to play an underfed girl fighting for her life in a futuristic dystopia? Kids, she's not gonna be walking around with cleavage a-poppin' — and hey, she can always lose weight, which Us Weekly reminds us is an actress's most important skill. "But she's not 16 like Katniss!" fans finally cry, despite the fact that a de-glammed Lawrence — who was 19 last year — can easily play a teenager, and is closer to that age than most of the actors who play high schoolers on television. (She's got nearly a decade before this becomes an Andrea Zuckerman situation.)
To be fair, a great deal of Hunger Games fans probably haven't seen Lawrence's breakout role in the R-rated indie Winter's Bone (which would at least partially explain why they were campaigning to get actresses from Nikita or Pretty Little Liars cast instead of an Oscar nominee — work with what you know, we guess?). But trust us: She's stunning in it, and as someone fighting to survive a cruel adult world and surmount a harsh landscape, it's practically a feature-length audition to prove she's got the backbone for Katniss Everdeen. We liked potential contender Hailee Steinfeld, too, but the True Grit star came with a lot of complications: She was only 14, already younger than the role, which would complicate the movie's schedule (since she'd be legally forced to work fewer hours for a movie with a set release date), the casting of her love interest (since the pool of 14-year-old boys who could play opposite Steinfeld is not large), and future sequels (since a maturing Steinfeld could look very different by the time the third movie is made).
This isn't the first time that fans have freaked out over whether actors resembled the characters on the page enough: Comic-book readers have been doing it for decades, and Twilight fans were initially angered that the willowy Robert Pattinson was cast as Edward Cullen, a character described as "an Adonis" in Stephenie Meyer's series. (They got over it.) Perhaps we should know better by now and just worry about the most capable actor getting the job? At least Lawrence is well-equipped to deal with her doubters: Director Debra Granik initially thought she was too beautiful to play Ree in Winter's Bone, so when Lawrence flew to New York for her second audition, she got in character. As she told Movieline, "I said, 'I'm gonna do a red eye, I'm not gonna shower, I'm not gonna get any sleep, so if they say I'm too pretty this time … ' And they didn't." She convinced Granik, she convinced the Academy, and if she really has been cast in The Hunger Games, she'll probably convince you, too.