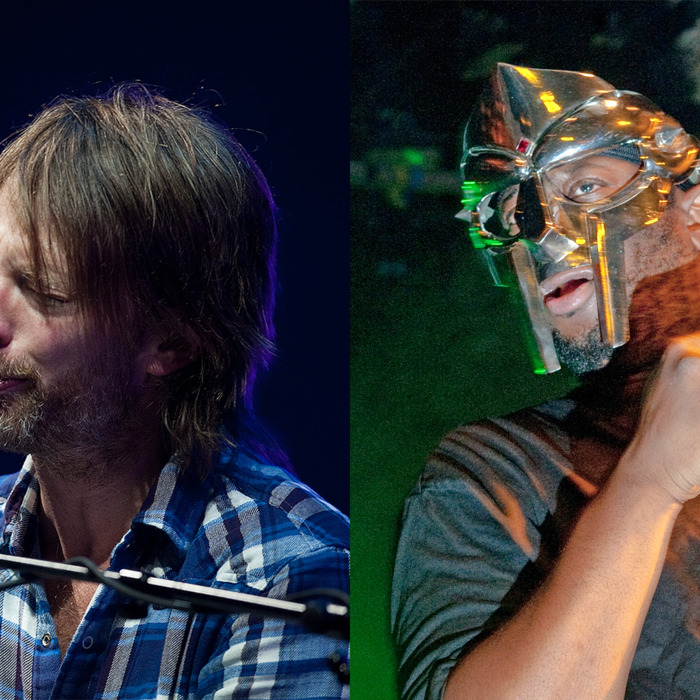 Photo: LEON NEAL/AFP Images, Ross Gilmore/Redferns/Getty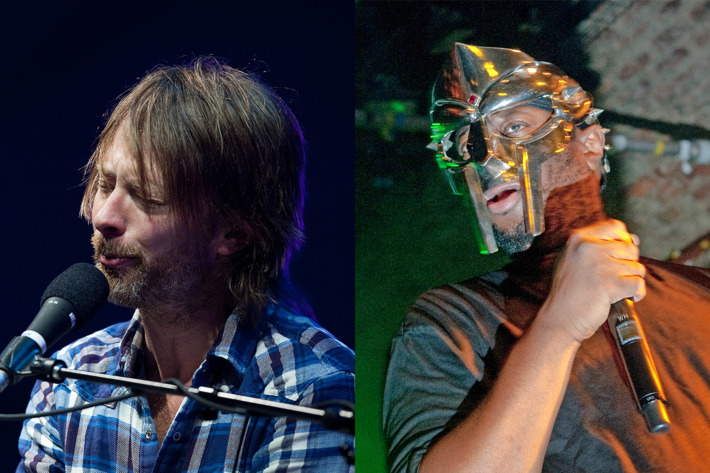 Really! From a DOOM interview in Australia's 3D World:
You're in the studio now right? What are you working on?
Well I'm just finishing up the new Madvillain record, I'm doing some stuff with Thom Yorke, I'm working on a record I'm doing for Williams Street Records with Adult Swim in the States you know, so a couple of different projects I'm finishing up.
What's the project with Thom Yorke?
We're working on some duets, some duet songs and shit. Just like preliminary shit but we'll probably end up doing a whole record together.

He's a fan right? He did that remix of Gazillion Ear for you?
Yeah that shit came out dope. Oh, he's cool - he got a lot of ill ass ideas and shit you know.
Duets! A whole record! The Pitchfork office must be looking like Tahrir Square right now.