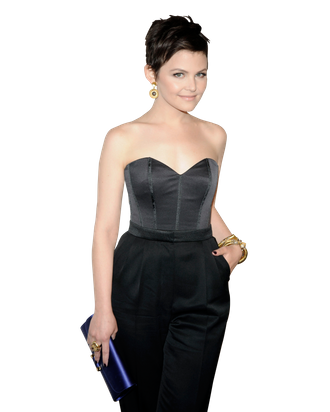 Photo: BILLY FARRELL/Patrick McMullan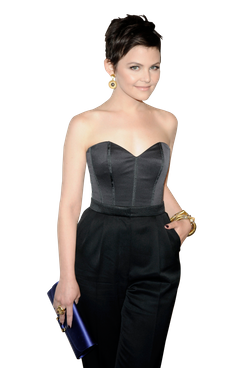 This Sunday we say good-bye to our favorite pop-culture polygamists, the cast of Big Love. In anticipation of the series finale, we spoke with Ginnifer Goodwin — busy shooting the ABC pilot for Once Upon a Time — about playing the youngest, sweetest, and most naïve sister wife, Margene; the last episode; the bad scripts she's come across in Hollywood; and her future as Snow White.
After seven years and five seasons, Big Love is over. How do you feel?
I am devastated. I am only comforted by the knowledge that if we had ended things vaguely, in order to set ourselves up for another possible season, we would not have been able to go out with such a bang.
And what do you mean by "bang"? 
Well, I can't say too much. I would have loved it if Margene had retired to Hawaii [laughs], but I have to say, this ending is a close second. I am so proud of the brave turn our creators took.
Are things tied up at all? Or will fans be left pulling their hair out?
Certainly there will be a lot of plot points left hanging … just like in real life. But the questions we do answer have to do with this family's particular love and faith. That's all I can say — I don't want to ruin it for everyone! Although I guess they can't fire me at this point.

When did you find out the ending?
When we first received the script for the finale it was missing the last ten pages. Then, during the last days of shooting, the four primary characters were brought into a room and given the last pages on bright red paper so no one could remove them. None of crew or other cast members — even ones who were in those last scenes — were shown the script.
What was the feeling on the set when you wrapped?
We cried a lot. We were a mess. But we were all ecstatic about the conclusion. Our devastation was just about the fact that it was over.
Big Love was your first big acting job. What did you learn from it?
The show has made me a terrible snob in that it was so brilliantly written that I now have no patience or tolerance for scripts where you cannot see the potential on the page. People always say a script will be "brought to life in a magical way," but for me that has been proven wrong time and time again. As we were getting ready to end the show, I started reading everything I could, looking for my next project. I wasn't in a rush to do more TV because of the grueling schedule, but I found that TV pilots were where all the brilliant writing was happening. It was the writing that convinced me to do the pilot I'm working on.
What's it about?
I can't say too much, but I play a strong, mature badass woman who is a reinvented version of Snow White — my favorite Disney Princess! When I was little my biggest dream was to be an animated princess, but this is even better because she's a princess, but in a bit of a dark and twisted way.
You're engaged. Did working on the show make you more or less afraid of getting married?  
I feel more open than I used to be. Through the show, I learned how important empathy is in a marriage. Everyone is different and has different needs. Margene and I are so very different, but now that I understand her needs, I could be in a relationship with her.
How about Nikki? I've always been amazed at Bill, Barb, and Margene's ability to tolerate her — and forgive her.
The family had to swim through a lot of shit with Nikki, but she provided the family something unconditional. Nikki reminded them all the time about what was so important about faith. The pros outweighed the cons.
Have your views about polygamy changed since you started working on the show?
I am much more open to plural marriage than I was before, and I now support it in certain situations. I do believe it is right for some people. But our example in America today is gross abuse — I can't support it in fundamentalist compounds.
Can you give us any hints about what Margene's future looks like?
All I can say is that Margene comes into her own. She reaches womanhood in the final episode, so I couldn't be more satisfied.