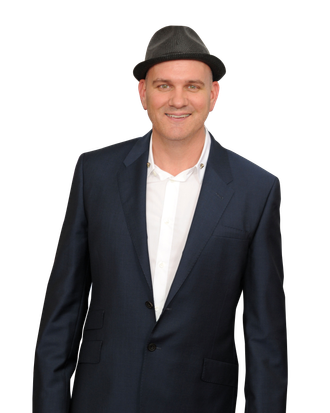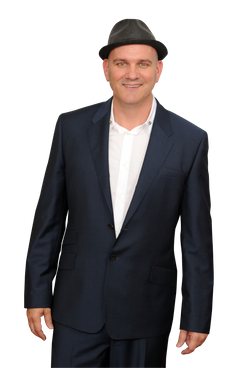 In the increasingly crazy world of Glee, Mike O'Malley's presence is always a great relief. The longtime comedian shows surprisingly understated drama chops as Burt Hummel, Kurt's blue-collar, auto-repairing dad who learns more about his gay son every day. On his days off, O'Malley keeps busy, working as a writer and producer on Showtime's Shameless, acting in the Fox pilot Family Album with Rachel Harris and Rob Huebbel ("It's about America — RIGHT NOW!" O'Malley says emphatically, adding that it won't interfere with his work on Glee), and coaching his three kids' sports teams. O'Malley spoke to Vulture on a lunch break about his chemistry with Chris Colfer, the phenomenon of the sex talk, and why he's still proud of perhaps his most famous role thus far: hosting Nickelodeon's Guts.
Our commenters are in a constant state of disbelief that you're the guy from Guts and Yes, Dear.
It's funny — sometimes people think we as actors have this wide range of choices of the roles we're doing, and in a lot of ways when you're a younger actor, or just if you want to make a living in the business, you take your opportunities where they come. I took my job for Nickelodeon very seriously, and back then it wasn't certainly as big of a network as it is now, culturally, and people my age didn't know much about it. But I loved my time there, I really put everything I had into doing Guts, and it actually taught me a lot about how to work really hard. And then in terms of Yes, Dear, you know, I'd always wanted to be on a four-camera sitcom. It's been great to see the show have the longevity it had, to finish up doing six seasons and then for it to be in syndication, and now it's going to be on Nick at Nite, so things are really coming full circle.
So you still stand by those jobs?
I think sometimes people want me to in a way be embarrassed that I worked on Nick, and I'm not, but I understand that people grew up watching me as a part of that. And it's really only people under 30 who know about it. I did the commencement speech at UNH in 2006 and one of the biggest jokes was a Guts joke.
Do you feel like Ryan Murphy saw something in you that other directors or show-runners hadn't?
I think he just creates an atmosphere where you're really able to shine; that's the best thing about him that I've realized. It's very relaxed, so when you're working, you can just stop and listen and keep it real. He doesn't rush you. A lot of times in television, it's incredibly rushed and you're just trying to get the pace. He's done a great job with my character and with my scenes of really allowing it to breathe. Ryan has a great gift for knowing what the rhythm and the pace of a scene is, and for really getting an actor to keep it real. And Chris Colfer is such a talented actor; he's really emotionally available in a scene. All you have to do is look at him, and it's pretty easy to play the scene as written.
Do you and Chris prepare a lot together before shooting?
What works in those scenes is that there's a quietness to them. Chris and I don't talk about the scene at all before we do it; we don't really rehearse it, and that's been it from the get-go. We'll say the lines out loud while they're setting up the cameras, but we're not off in a corner trying to really work on the scene. He's a gifted performer who's thoroughly prepared always. So when we go and do the scene, it's us talking about it almost for the first time. I think a lot of time when acting is bad on television, it's when actors are trying to remember their lines.
The recent scene in which you attempt to give Kurt a sex talk, after Blaine sleeps over without permission, was especially great.
Chris was perfect in that scene, you know, "I really do not want to be talking to my father about that!" It's a very interesting dynamic. I think it's difficult for parents to think of their children as sexual beings. You knew them when, you know? When they couldn't eat without spilling food on themselves, or when they had to go to the bathroom in their pants, and then suddenly they're embarking on a whole aspect of their lives which causes a lot of people a lot of pain, as wonderful as it is. All I know is the perspective of being a parent: You know all the arguments coming to you before they come to you, because you've been on the other side. And look — parents don't want their kids having sex. If they did, they'd teach them technique! I don't care how open-minded you are. Sex education is really about avoiding STDs and unwanted pregnancies — it's not, "Hey, if you focus here, kids, girls will pay you a lot more attention!"
Burt could very easily be a walking stereotype — what did you think of the part when you first read it?
When I read the first episode of the show, it was the pilot, and I thought, Oh, this guy's gonna be this stereotypical intolerant dad. Ryan had called and asked if I wanted to do the part — we'd worked together before on the pilot for Pretty/Handsome — but by the time I got to the end of the episode I thought, This is great. I loved that the character said, "This isn't gonna be easy or what I wanted, but I love you," I thought that was so genuine.
So, before the hiatus, Kurt got his first kiss from a guy. We'd imagine Burt will have something to say about this when the show's back?
Yes. I mean, actually, I don't know — I'm not saying this to avoid spoiling things, but I've only shot one more episode where Blaine was not involved, episode eighteen, and then we have five episodes after that, and I'm not in nineteen. And I don't think they've even written the last four. They know what's going on, but we kind of find out the night before. It's like getting a present!
The show's plot veers all over the place, and you're not in every episode. Do you ever come in and read a script and think, Whoa, what happened while I was gone?
Yeah, I mean, I have joked somewhat that it seems sometimes like "it must be such a fun, hilarious show to work on!" and every time I'm there, somebody's crying! It's like everyone's working on Glee and I'm working on Sad and Serious. With the exception of the wedding episode, my scenes are usually these quiet, serious, and realistic scenes with Chris and Corey. So it's really the opposite of what I'm watching on television. All the pomp and showmanship of the dance numbers, it's like I'm as far removed from that as you could possibly be.
Will we ever hear you sing?
God willing you'll hear me sing! I think we should hear me sing! If Artie can have a dream sequence where he dances, I can have one where I'm sitting out there thinking of the life that could have been had I sung. And the great thing is that you can also dream you have a great voice! I'd do "Bloodbuzz Ohio" by the National. 'I was carried to Ohio on a swarm of bees' — it even deals with Ohio!