Photo: Craig Barritt/2011 Getty Images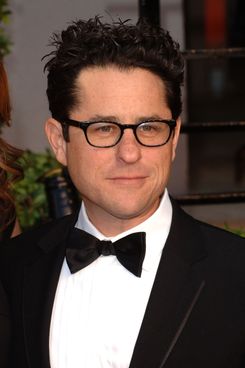 Knowledgeable sources tell Vulture that John Fogelman, the high-powered William Morris Endeavor agent who reps three of the most profitable properties in Hollywood — J.J. Abrams, Michael Bay, and toy giant Hasbro — is leaving WME imminently. However, we hear that this will not lead to one of the great showbiz spectator sports, watching a rep and his old bosses fight over clients: No, he's working on a deal to amicably keep his clients parked at WME because he has different, possibly more lucrative plans. We hear he will open a strategic advisory company with major Wall Street backing that will, among other things, seek to turn Abrams and his Bad Robot company into a huge media conglomerate. If Fogelman has his way, Abrams could become the Oprah of the geek set.
Look at his track record: In 2007 Fogelman poached Hasbro, the second-largest toy company, from CAA as a corporate client. Recognizing the success of the Hasbro-spawned Transformers franchise ($1.5 billion and counting), the agent became the primary architect of the company's intellectual property deal with Universal Pictures, which has led to such movies as Battleship, Ouija, Stretch Armstrong, and many other future projects. He also put Hasbro in business with Discovery Communications, and helped birth the children's programming network The Hub. We're told that between Hasbro, Bay, and Abrams, Fogelman brings in something like $50 million in commissions annually to WME. However, he was one of William Morris's senior members before the merger, and since Endeavor seized control, the agent, who can be fearless to the point of being abrasive, has not meshed with the top Endeavor partners. This appears to have hastened his departure, and we're told that things started to go south in December 2010, and have devolved since.
So in this new company, how could Fogelman keep working with his former, lucrative WME clients? Well, for example, he could potentially do the same kind of think-big Hasbro deals with Abrams, who, with his Lost, Fringe, Mission: Impossible, and Star Trek credentials, has become a brand name in twisty sci-fi and popcorn action. Who knows, maybe a Bad Robot line of comic books, web series, or toys? (Hasbro toys, even?) And just like with The Hub, Fogelman could conceivably develop a Bad Robot channel, curated by Abrams. And let's think really big: He could set up Abrams (or Bay, for that matter) with deep-pocketed investors, allowing the directors to finance their own movies. Were Fogelman to make these big deals, they wouldn't step on WME's toes because labor laws preclude agencies from producing their clients' work. And then there are the potential projects with Hasbro …
Look, we're getting ahead of ourselves. Let's let the man resign first.
But Vulture also hears that Fogelman is purchasing a three-bedroom Upper West Side pad in Manhattan, which means his new "endeavor" will be bi-coastal … at the least.