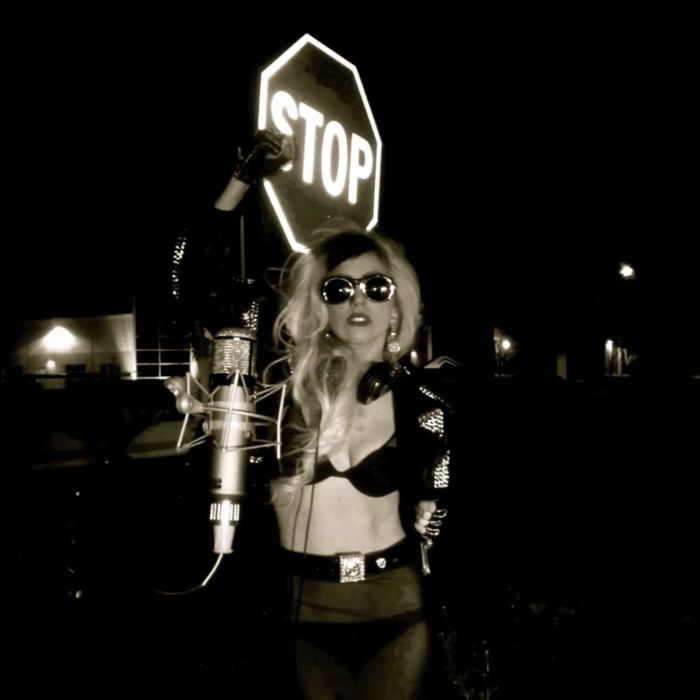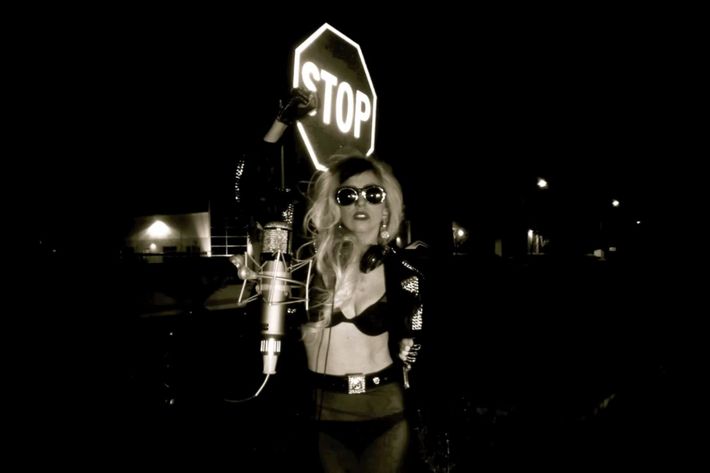 As spontaneously promised, early this morning Lady Gaga dropped the "Country Road" version of her latest single, "Born This Way," to her "monsters" on Twitter. Why? Who the hell knows!

Okay, fine: Technically, as Gaga explains in the updated version's one new lyrical bit, "If I wanna make it country baby it's okay / cause I was born, I was born this way / from London Paris Japan back to U.S.A. / yeah, I was born on the road / I was born to be brave." The logic's a little faulty, though: Like, does the "Born This Way" doctrine apply to anything? As in: "I like to bathe in shopping mall fountains!" "That's okay, you were born this way!" "I like to put tiny hats on cats and then make them pretend like they're having a tea party with me!" "Also fine, you were born this way!" "I like to go to grade-school cafeterias and wait until kids get their food and then slap the trays out of their hands!" "Sure, whatever, you were born this way!" Etc.?
Also irking us a bit is the possibility that this is a calculated play for some crossover country-radio spins. If so, it is admittedly a clever move: Gaga doesn't have to deal with the flak that would inevitably come if she dropped an actual country song, but still gets to flirt with down-south radio programmers who are helpless in the face of a sweet slide-guitar solo. Anyway: Gwyneth collabo next?