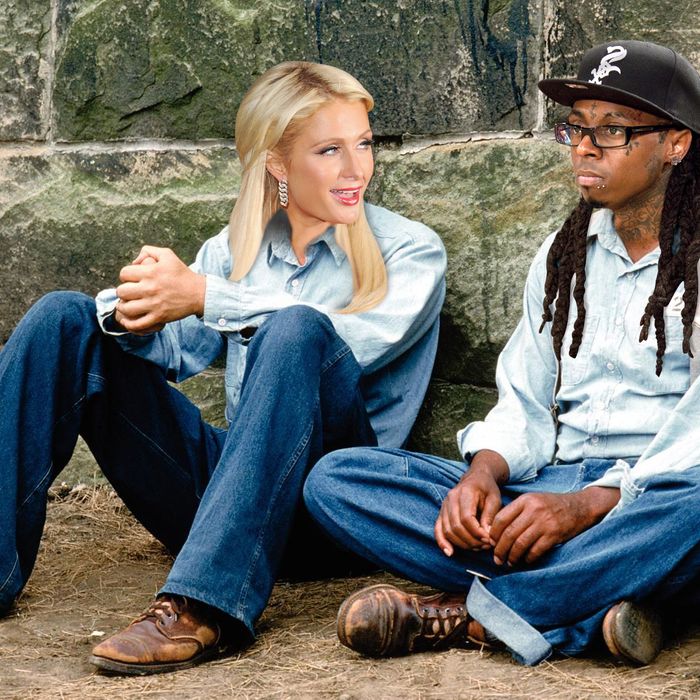 Photo: Danielle Berman; Photos: Jason Merritt/Getty Images (Paris), Skip Bolen/Getty Images for PBA (Lil Wayne), Columbia Pictures (Shawshank Redemption still)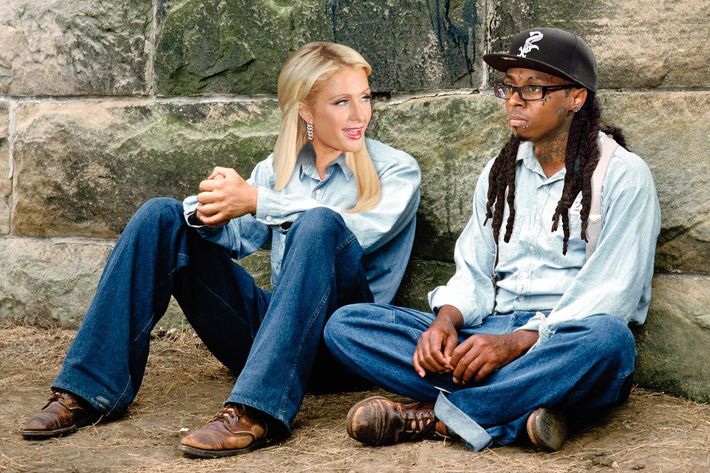 Another missive from the world of Weezy: The greatest rapper alive had a chat with Paris Hilton for Interview's latest cover story, and the conversation was illuminating. Paris lofts softballs about stuff like favorite clubs and Twitter activity, but she also drops some truth bombs ("HILTON: It was kind of a controversial move when you released the album Rebirth last year, because it was sort of a rock album. How did you feel about the response to the album?") and digs up a few crucial biographical details (Wayne owns two sharks that live in a pond under a stairwell; he does not dream often). The best part, though, is when the moderator, Dimitri Ehrlich, steers the conversation to Wayne's time in the hole.
EHRLICH: Can you still work out when you're in solitary? Do you get time in the yard?

WAYNE: Yeah, yeah. I got an hour in the yard every day, so I was able to do all those things.
HILTON: I had to do 24 nights in solitary. [Hilton was held in a separate cell as a safety precaution.]
WAYNE: Oh, so you know how it is.
HILTON: Yeah, I know how it is.
Also:
HILTON: How happy are you to have your freedom now?

WAYNE: Words cannot explain.
HILTON: Yeah, I know how you feel. [laughs] It's the best feeling in the world when you come out.
For the record, Hilton was in prison for 23 days.