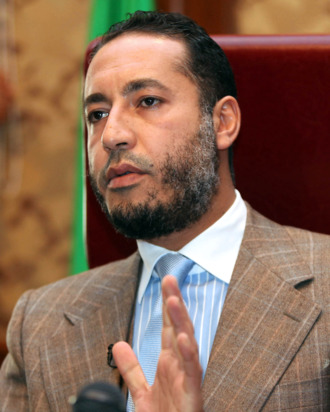 Photo: MAHMUD TURKIA/2011 AFP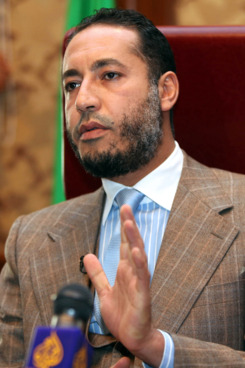 So far, the crisis in Libya has only touched the world of entertainment by making a bunch of pop stars apologize for taking exorbitant amounts of Qaddafi family money to play one-off shows in ridiculously lavish locales. But not anymore! As the New York Times reports, the movie studio Natural Selection — which is backed by a reported $100 million from Saadi Qaddafi — is now feeling the heat.
Understandably, nobody really wanted to talk to the Times about the Qaddafi connection — but things aren't looking great for the studio. Basically, everyone's desperately trying to jump ship: Live at Preservation Hall: Louisiana Fairytale, an upcoming documentary that originally gave a production credit to Mathew Beckerman — the guy who wrangled the Qaddafi money, last year — is now saying that "Natural Selection is not involved in the film." The PR firm 42West, who was slotted to work on Preservation Hall, apparently backed off after learning of the Qaddafi connection. William Morris Endeavor Entertainment was at one point set up as a distribution partner with Natural Selection on the yet-to-shoot project The Ice Man but will now most likely bow out. And even Mickey Rourke — Muammar Qaddafi's doppelganger! — is hesitant to work with Natural Selection: He has flirted with taking on the title role in The Ice Man, as mafia hitman Richard Kuklinski, but has not officially signed on and now might never do so.
Okay, world of entertainment — who else took Qaddafi money? Let's just get it all out of the way now, guys.