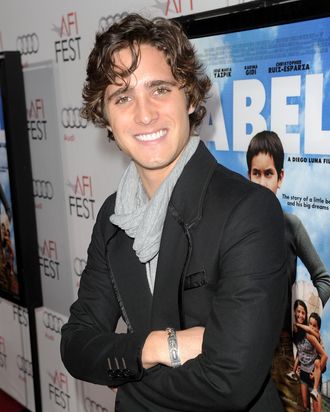 Photo: Kevin Winter/2010 Getty Images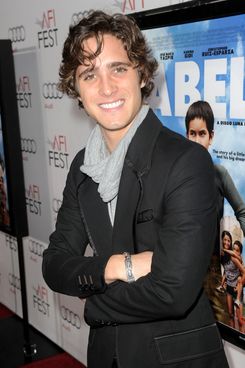 Attention hair-metal fans: Vulture has learned that Adam Shankman's big-screen adaptation of the Broadway (and soon, West End) musical Rock of Ages (yes, the one co-starring Tom Cruise and Alec Baldwin, among others) has found its leading man in Diego González Boneta.
If the name has you asking, "¿Diego … quién?" you know him from telenovelas both Mexicano and gringo: Boneta played the killed-in-a-limo-wreck pop singer Javier Luna on the last two seasons of the CW's 90210, and more recently had a recurring role on ABC Family's Pretty Little Liars as the hardworking, salsa-dancing line cook Alex Santiago.
Still, fans of the original stage musical will be relieved to know that Boneta actually got his start as a singer in Mexico — and, like Rock of Ages' Drew Bowie — escaped an embarrassingly kitschy boy band before hitting it big in 2008 with his single "Perdido En Ti" ("Losing Me") from EMI. But fear not, monoglots: You can experience the official "Losing Me" video in either English or Espanol.