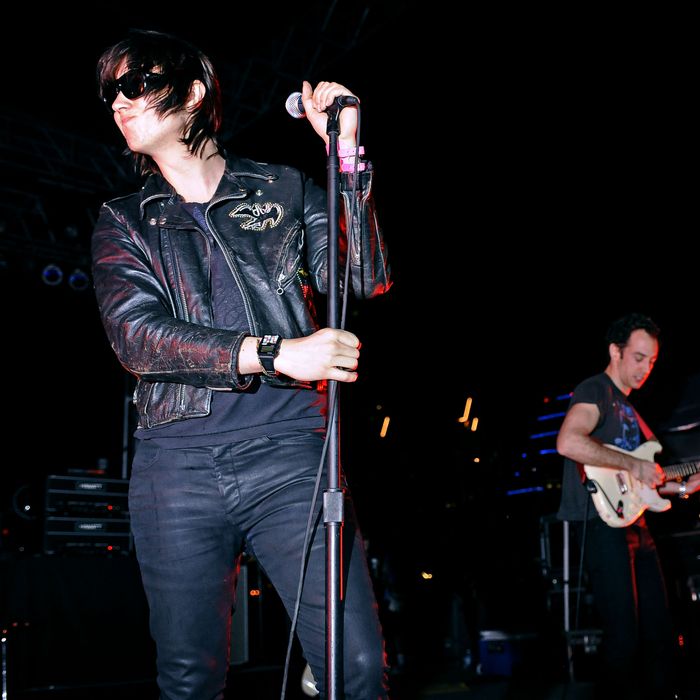 Photo: Tim Mosenfelder/Getty Images/2011 Tim Mosenfelder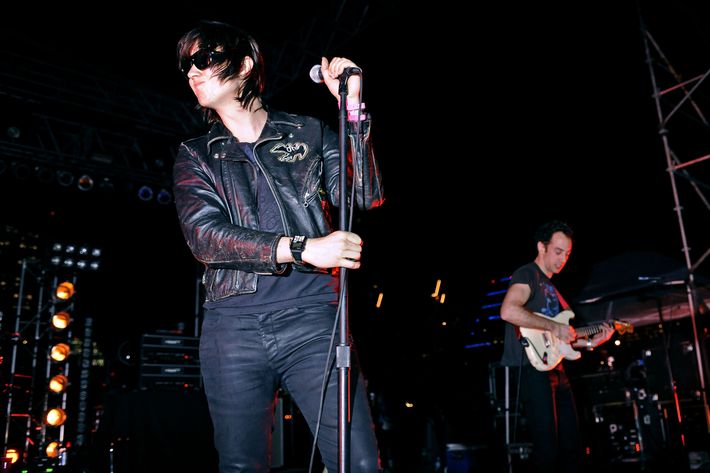 Thursday night in Austin. The Strokes played a free show next to Lady Bird Lake — with the downtown skyline in the background, fireworks flying when they did "Last Nite," and what's said to be the biggest audience for any SXSW show yet, including young fans trying to crash through the fences. Tweets circulated about members of Odd Future running up and down Red River Street, seemingly reveling in the fact that people would be very interested in the mere fact of their running around. Many jokes were made about the oncoming first Friday since that viral video about Fridays, which I'm amazed anyone here has found time to even look at. I think I also passed by the record holder for the most relaxed and in-the-moment approach to the chaos of shows and scheduling happening around here: A musician who, when asked what he was doing tomorrow, said he thought he was maybe supposed to play some gigs, or something.

Then there was Big Freedia, the Queen Diva of "sissy bounce" — a pocket of New Orleans bass music that's overtly queer (Big Freedia's gender is sort of just "Big Freedia") and rigorously focused on ass-shaking. She started off the day with a panel discussion on bounce music itself, and its importance in New Orleans, then tore off across day parties and showcases, commanding various asses to shake and leaving another trail of amazed tweets. I caught her — along with four dancers (two male, two female) and D.J. — around midnight at ND in East Austin: Asses were still shaking. (Is it uncouth or unprofessional to write a whole bunch about ass?) I missed Freedia's "importance of bounce" panel, but I can tell you what was important about seeing her onstage: This stuff turns ass-shaking into some kind of liberating pan-sexual celebration of everyone in the room, instead of just some people shaking their asses for the entertainment of some others. It probably helps that the person onstage is bigger than most everyone else and shaking her ass, too. A friend of mine had seen English R&B act Jamie Woon at the same venue earlier and wished he put a little more oomph into his performance — it's too bad this person missed watching Woon emerge and produce more oomph for dancing to Freedia's set.
Two days ago, incidentally, I stopped off for food and wound up spending a couple of minutes watching punk lifer Keith Morris eat a salad, which seemed interesting, somehow: After all, this guy was in Black Flag (a band whose logo I guarantee you was tattooed on the body of at least one person within 50 yards of the salad-eating) and the Circle Jerks (I would wager the same about their T-shirts). So I made a point of seeing OFF!, his current act, on Thursday, and was glad I did: OFF! plays old-school hardcore with so many levels of bug-eyed confidence that I couldn't help trying to break them down. There's the confidence of being punk originals and having come out of a scene that they helped create from the ground up. There's the confidence of being older guys who have been doing this work, in too many bands to count, for years and years. And then there's just the confidence and assured crankiness of middle age: "I'm 55 years old," he announces, "I get to sing whatever the hell I feel like singing."