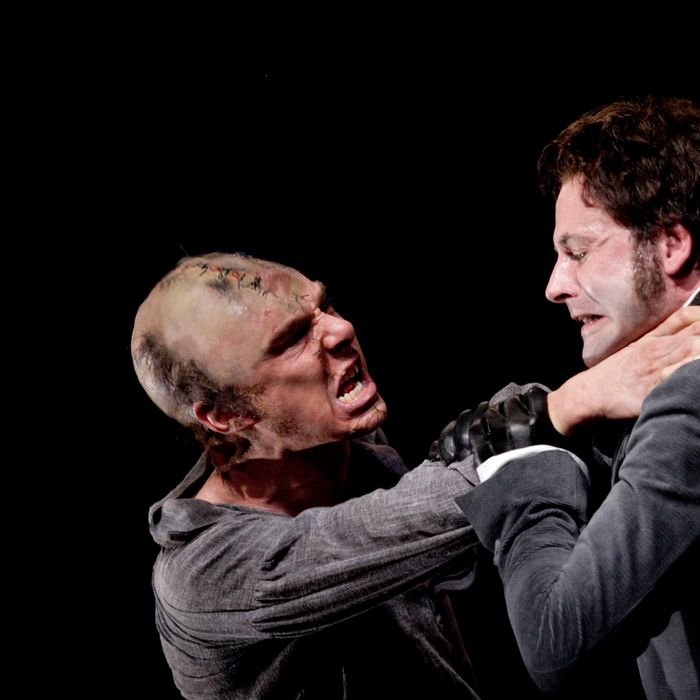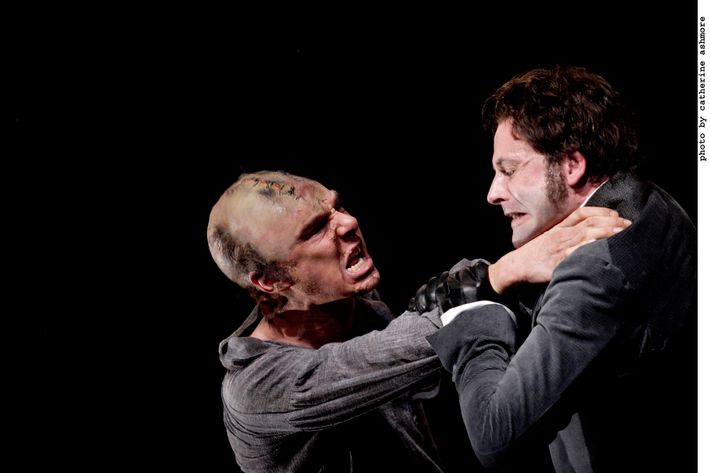 Please do see Frankenstein, a new adaptation of Mary Shelley's classic written by Nick Dear and directed by Danny Boyle, one of the crueler humanists working today. It's wrapping up a run at Britain's National Theatre, but you can see it via National Theatre Live, which broadcasts spectacularly (if somewhat hyperactively) filmed versions of live performances into select movie theaters here in the States.
Alternating roles as the Doctor and the Monster, Benedict Cumberbatch and Jonny Lee Miller fire Dear's text with all the igneous self-loathing of modern man. (Cumberbatch, of the BBC's acclaimed modern take on Sherlock Holmes, keeps proving himself an actor of almost infinite depths.) I'd prefer not to go into too much critical detail — I still hold out hope this show will transfer to New York — but suffice it to say this is very much a Frankenstein for our current apocalypse. It's as if Boyle (and his eye-popping design team) have filtered Shelley's cautionary tale through the jet-black eschatology of Moby Dick. Tremendous.
Frankenstein plays at NYU's Skirball Center on March 27, and at City Cinemas 1, 2, & 3 on March 31 and April 2.