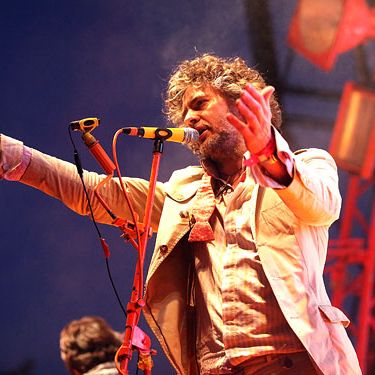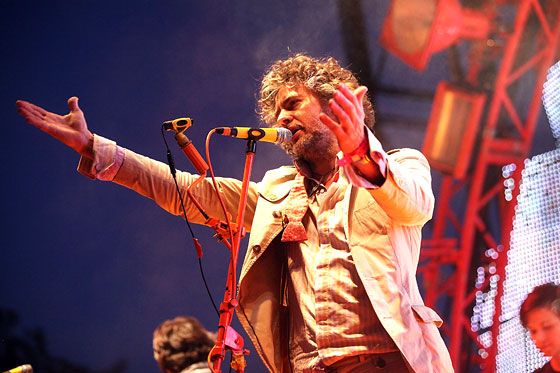 You may have heard that the Flaming Lips are planning to release new songs via a USB drive embedded in the brain of a skull made out of gummy skull. But as Vulture learned exclusively from the band's publicist at the after-party for the Tibet House U.S. benefit concert last week, where Philip Glass played a gorgeous, newly composed piano accompaniment to "Do You Realize," not all the information being spread about the gummy skulls is correct. The skulls will be available in late April (or at least sometime in the spring), but the tracks that will be on the USB drive have yet to be recorded, and the band hasn't yet determined whether the drive will contain three or four songs. Nor have the flavors or colors of the gummies been determined, but it's safe to say that the brains will be different flavors than the skulls. Multiple versions will likely be made and released with different flavors and different music. The band hasn't yet determined whether they'll publicize the flavors and songs in each skull, or whether to keep them a mystery that can only be solved by eating your way through the five-to-seven-pound beast. "Good luck and see your doctor before and after consuming this thing, as your digestive track will be up for a challenge," the Lips spokesman told us. (Coyne showed us an iPhone video of a guy biting his way through one, and we'd suggest going to your dentist as well.)
As for the rest of our night with the chatty, wonderful Coyne, we can report a few other things.
• The haunting, intricate piano solo Philip Glass used to close out the performance of "Do You Realize" at the Tibet House U.S. concert was Glass's idea. He'd listened in on the Lips' rehearsal the day before the concert and decided he wanted to join them for the show. "And we were like, 'Oh, well, good!' You don't even know what that means," said Coyne. "He's a weirdo and he's nice and he's crazy and he's musical and he's got his own way of doing things." So the next day, they spent all day rehearsing with Glass, who composed his part on the spot. "He's changing it every time we play. It kind of drives you crazy," said Coyne. And in the end, they decided to just let Glass have the stage for the final quarter of the song. "He's working out all these nuanced things and he kept thinking, 'Let's all play this together,' and it quickly gets beyond my capabilities. You know, I'm just a guy singing and doing the best that I can, but woe could tell he was starting to get on a trip." The trip was so extensive, it turns out, that Glass was unable to stand in the wings watching the Roots, Taj Mahal, Michael Stipe, Patti Smith, and others perform, as he usually does every year. "I kept running back upstairs to rehearse," Glass told us. "I was so nervous!"
• Coyne did not break out his space bubble, for a couple of reasons. (1), he didn't want to hijack the Tibet House's gig. "We just wanted to fit into what they were doing," he told us. And (2), he said, "You really can't do that at Carnegie Hall. Usually when we play, everyone's standing close together and they're holding me up. But when there are seats, I can't just go out there and run people over." There were many an aging hippie in the audience; we would have liked to see that.
• The plastic bubble over the sound hole on Coyne's guitar is not an homage to his space bubble, but serves a technical function. "Normally, when we play, it's loud. We're a loud fucking group. And if I turn around and I'm facing the drummer, he's so loud that the drums would go into the guitar. So we have all these devices that stop sound from getting into the guitar but still sounds like a guitar when I'm playing it," Coyne explained. "Also, tonight I had my lyrics and chords on it. I use it for cheating."
• And he's open to the greatest confluence of bubbles ever imagined: Lady Gaga in her bubble dress, inside the Lips' space bubble: "You talk to her. I would love to. I don't know if there's enough room in there for two weirdos, but if she's willing to go for it, I'm all in." Fans, start your Twitter and Facebook campaigns now.