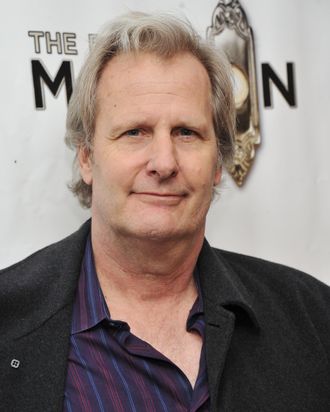 Photo: Stephen Lovekin/Getty Images/2011 Getty Images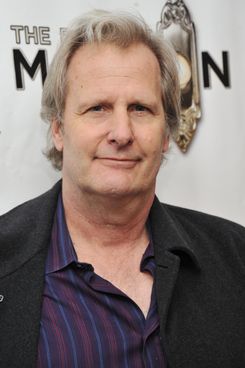 We knew that Jeff Daniels was in talks to take the lead in Aaron Sorkin's HBO pilot about a difficult, smart cable-news anchor — so when we ran into Daniels at Gotham Hall last night, at the after-party for The Book of Mormon's big opening, we figured we'd ask: Could he confirm? Could he tell us anything more? "There are some discussions going on," he said. "To say anything more, that would be stupid." Fair enough — but fortunately for us, Sorkin wasn't quite so tight-lipped. Our conversation with him went like this:
Jeff Daniels is in talks to be in your upcoming HBO show?
Yeah, we're really lucky. He's going to play the lead and he's going to blow the doors off the place.

Why him? What makes him perfect for the role?
Well, he's a great actor who has all the things that we needed — just a nuanced combination of brains and cluelessness, humor and sadness, and fearlessness and fear. And he's going to bring all those things to the part. He's really going to knock you out.

So is this pretty much a sure thing that he'll be in the show?
Yeah.

Oh, really? He didn't want to say.
Yeah.
[Then we asked about his Oscar, because why not?] Where do you keep it?
I need to build something for it — it's sitting on the floor in my office. I've got no place to put it right now. But, believe me: I'm not over it yet. I look at it every day.