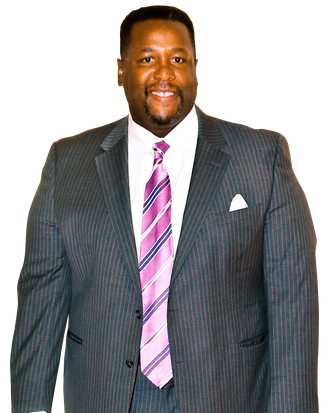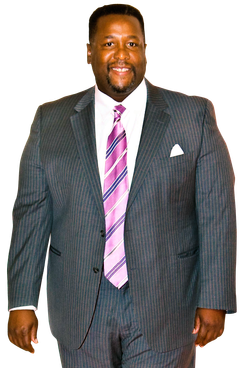 Treme is a "great DVD binge," says actor Wendell Pierce, who plays an irascible trombone player in season one (out on DVD today) and a slightly more responsible trombone player in season two (premiering on HBO on April 24). Vulture spoke with Pierce about what's next for the New Orleans drama; what it's like to work with a huge cast, but never actually work with them; and how he wound up with a role in Breaking Dawn.
In the first season, your character, Antoine, ended just as he began: broke. What happens to him in the second season?
He's trying to stretch out and be an entrepreneur, become a band leader, and he's trying to do something with his family and improve their lot in life. He also tries to get his girl Desiree back to New Orleans.
Season two picks up in 2006. What was happening in the city during that time?
There's the realization that we are in it for the long haul. The immediacy of the disaster has moved on. The attention of the media has moved on. And you are left with the one place, your city, your home — the only place you know, for a lot of people — devastated. People came to the realization, Wow, this is going to be a long journey and it's going to require every fiber of my being to make sure that I get back and made whole. You have to become proactive about what's happening to you. Get ready to work hard.
New Orleans is a city that's segregated but seems culturally integrated in a way that other cities in America are not.
When you go and see an August Wilson play, you don't have to be African-American and from the twentieth century to really appreciate it. People understand loss and love. You could go see a wonderful Noh play or Kabuki play and you'll understand the pain and suffering that the Japanese people are going through right now. You don't need to speak Japanese. You'll understand that human thread. That's what culture does, and that's what we're tapping into in New Orleans.
In terms of the band, what musicians were you excited to play with?
This season, man, there are so many. We've worked with 270 musicians. I just recently finished doing a set with Al Johnson. He's a fifties R&B singer from New Orleans who did a classic Mardi Gras tune, "Carnival Time." When you hear the song, you know it is "Carnival Time." Everybody can sing it. What "Jingle Bells" is to Christmas, "Carnival Time" is to Mardi Gras.
David Simon, whom you worked with on The Wire, wrote the role of Antoine specifically for you. How does that knowledge affect your performance?
First of all, it's the greatest honor a writer can bestow on an actor. When David said that he was writing the role for me, I was humbled. A great sense of responsibility was placed on my shoulders. Being one of the few New Orleanians in the cast and knowing so many musicians and people affected by the disaster — I had a real heavy sense of responsibility to get it right. After the first season and the response to it from musicians and my neighbors, my friends, my family, I can now enjoy the journey a lot more. I'm going around town and pulling out the ax.
Treme is much different than the big ensemble performances on The Wire because the story lines are so separate.
That's the frustrating thing about it. The cast saw each other for Mardi Gras and we were like, "Man, I miss you! I work all alone." We're working in silos.
How is that experience?
That's been depressing. I'm such a big fan of all the other actors in the show and so I meet them like a fan: "Man, how you doing? I really like this scene you did." It's one of those things where you can't wait for the day to do something together. It whets the appetite. It's strange and different that way, that we're all kind of in our silos. But when we get together, we connect real fast and we party hard.
You're in The Twilight Saga: Breaking Dawn later this year. What draws you to teen heartthrob vampire movies?
I never thought I'd get to the point where I'd be one of those actors who says, "I did this for my kids," but I really did. I have some teenage nieces and a nephew, and they never get to see anything I do. "Yeah, you did The Wire, and I see you in Treme"; and, "Yeah, you guys won the Peabody, that's nice and that's cool." When they found out I was in Twilight, oh my God. "Uncle Wendell's in Twilight!"
What's your role?
I am actually a human. I'm not a werewolf; I'm not a vampire. I'm a human.