Photo: ? 2011 Dark Fields Production, LLC All Rights Reserved./Courtesy shot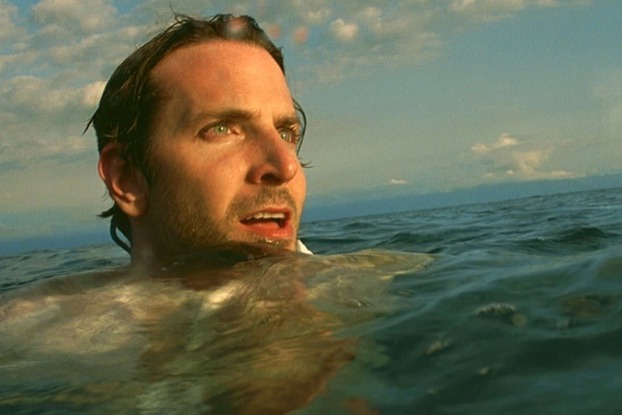 This Weekend's Winners: Bradley Cooper. His Limitless had above-average reviews and better-than-expected grosses, but even with his mental Viagra, the rest of the box office remained fairly flaccid. (Honorable Mention: Groupon. Some 40 thousand people bought in to Lionsgate';s The Lincoln Lawyer promotion last weekend.)
This Weekend's Loser: Simon Pegg and Nick Frost's Paul ($13.2 million) remained Earth-bound here in the States, even if it's already a hit around the world.
How It All Went Down: You don't need to use even 10 percent of your brain to see that Cooper's appeal skews older: Sixty percent of the Limitless audience was over age 25 — which is to say, the sort of folks who still hold truck with film critics. Luckily for Cooper, almost two out of three reviewers experienced no side effects from Neil Burger's PG-13 drama.
But grown-ups and thumbs-ups can only take you so far when you've got an R rating, which both Paul and Lincoln Lawyer quickly found out. Both films drew plaudits from critics, and both managed to mobilize their bases. No surprise, really, that with its myriad Spielbergian sci-fi in-jokes, Paul drew mostly older guys — 56 percent male, almost 60 percent of them over 25.
It was how Lincoln mobilized the ladies that's so astonishing, though: Almost two-thirds of its audience was female (63 percent) and decidedly older females (85 percent were over age 25) at that. Clearly, the 60 million strong Groupon set — most of whom are older women — made a huge difference: Almost nine out of ten surveyed said they wouldn't have seen Lincoln Lawyer at all if it wasn't for Groupon' online discount. Even for a film that's this well-reviewed (Tomatometer: 80 percent fresh), connecting with such a notoriously hard-to-persuade demographic like older females is always tough. Such a successful Groupon promotion likely means that Lincoln Lawyer will show it has real legs.
Your Top Ten:
1. Limitless: $19 million
2. Rango: $15.3 million
3. Battle: Los Angeles: $14.6 million
4. The Lincoln Lawyer: $13.4 million
5. Paul: $13.2 million
6. Red Riding Hood: $7.3 million
7. The Adjustment Bureau: $5.9 million
8. Mars Needs Moms: $5.3 million
9. Beastly: $3.26 million
10. Hall Pass: $2.6 million