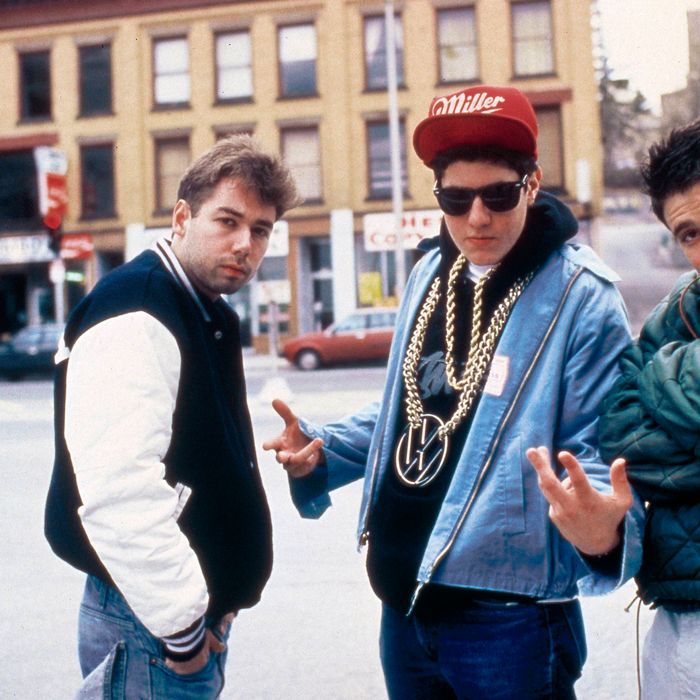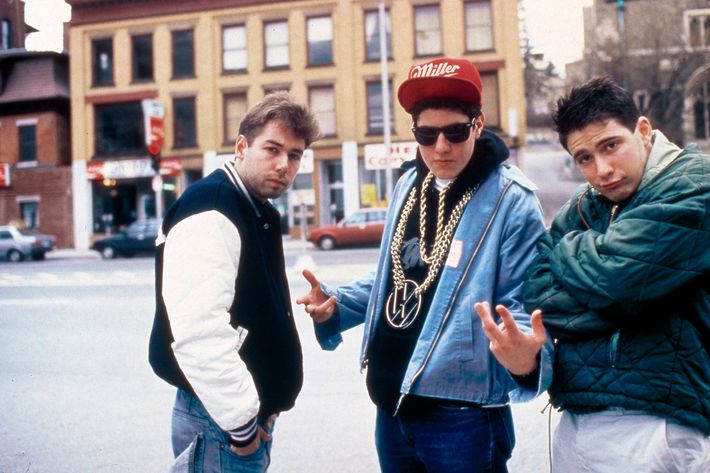 We've gotten the lead single, the star-studded short movie, the conveniently timed true-crime story — and now we have all of the Beastie Boys' new album, Hot Sauce Committee Part Two. (Actual release date is next Tuesday, but the clean version leaked, so the band posted the "full explicit aka filthy dirty nasty version" on their site). So, how is it?
Pretty great! As Mike D explains in the magazine this week, unlike with their last rap album, 2004's To the Five Boroughs, "There wasn't a big heavy event that transpired while we were making Hot Sauce. We were free to get back to our bread and butter: fart jokes." In other words: Hot Sauce is a swerve back toward the kind of punchy, joy-radiating genre bouillabaisse present on most Beasties' album since their debut, Licensed to Ill. On Sauce, that means stuff like funky instrumental workouts with foreign-policy-referencing names and reggae choruses sung by Santigold peacefully co-existing alongside the big, bold pass-the-mike jams. And speaking of genre jumbling: On our favorite track so far, "Lee Majors Come Again" — a respectful nod in the direction of the venerable star of The Six Million Dollar Man — the three basically go in over a breakneck guitar riff cribbed from their early hardcore days.
But please: Go forth, listen to the whole thing, and pick out your own favorites. And then kick back and enjoy the fact that — halfway through a third decade of more-or-less continuous activity for the Beasties — they've managed to put out an album as vital and animated and just plain fun as the best bits of their discography.
beastie boys hot sauce committee part two [Official site]